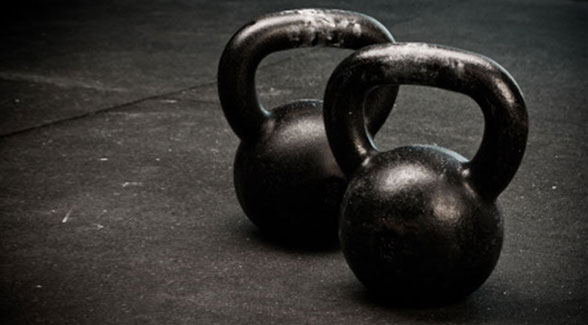 This is my basic Kettlebell routine that I do 3-5 times per week, depending on the number of rides I can get in. I've started with this Kettlebell routine 3 months ago as my new year resolution, and so far I'm pleased with the results. The first couple "spring" rides (it's still snowing outside) were much better than I expected. I was able to do 30+km rides with over 1000vm of elevation straight away and I felt really good on the bike.
Circuit 1
Focused on the upper part of the body
6 rounds
20x KB Halo (10 reps for each side)
20x KB Shoulder Press (10 reps for each side)
Circuit 2
Focused on the core, lower back and hips
5 rounds
20x KB Deadlift
30x KB Swing
20x KB Windmill (10 reps for each side)
Circuit 3
Focused on the legs and core
5 rounds
20x KB Goblet Squat



I've started with a 16kg Kettlebell and 3 rounds per circuit but soon switched to 20kg Kettlebell, as 16kg got too easy. I've progressively added more rounds as I got stronger. I'm about to move to a 24kg Kettlebell soon.
This is the core of my Kettlebell workout as it contains 4 of 5 most important exercises for mountain bikers: Deadlift, Kettlebell Swing, Goblet Squat and Shoulder press. The one left over is a Turkish Get Up. I'll include that one a soon as I figure out enough space for it at my home "gym".
If you are interested in Kettlebell, check out this interactive list of Kettlebell excercises.
Let me know about your workout in the comments.