We've had the bike for about 10 weeks and managed to ride almost 300km on various terrain including singletracks and a blue downhill trail.
What's cool?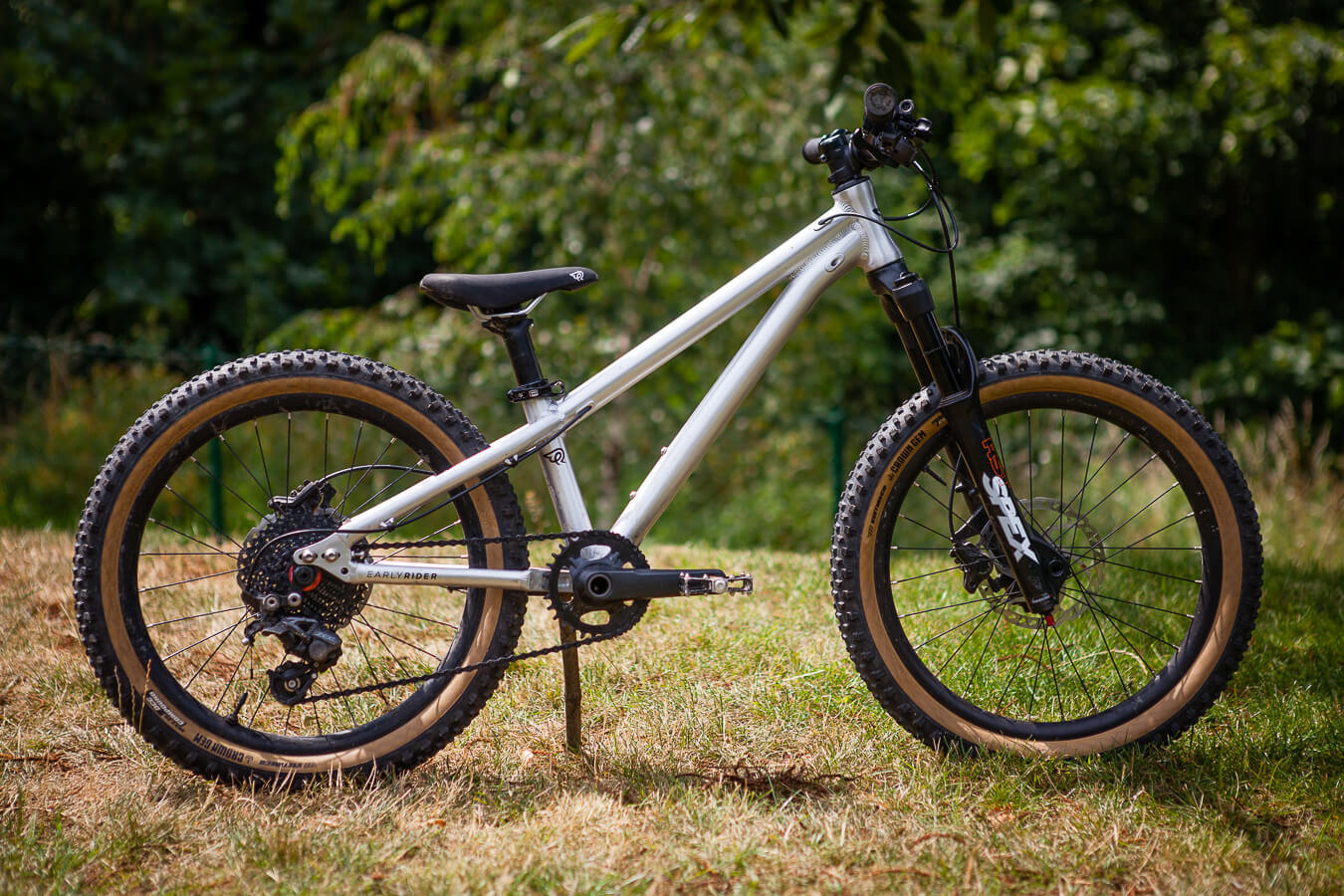 The overall fit and finish is astonishing and on par or above adult bikes in the same price range.
Bike has relatively aggresive geometry, which is more downhill focused, but still comfortable for longer climbs.
Seat Tube Length: 245 mm
Effective Top Tube Length: 445 mm
Head Tube Length: 100 mm
Chainstay Length: 335 mm
Wheelbase: 880 mm
Seat Tube Angle: 73°
Head Tube Angle: 67°
Standover Height: 535 mm
Handlebar Width: 560 mm
Crankarm Length: 127 mm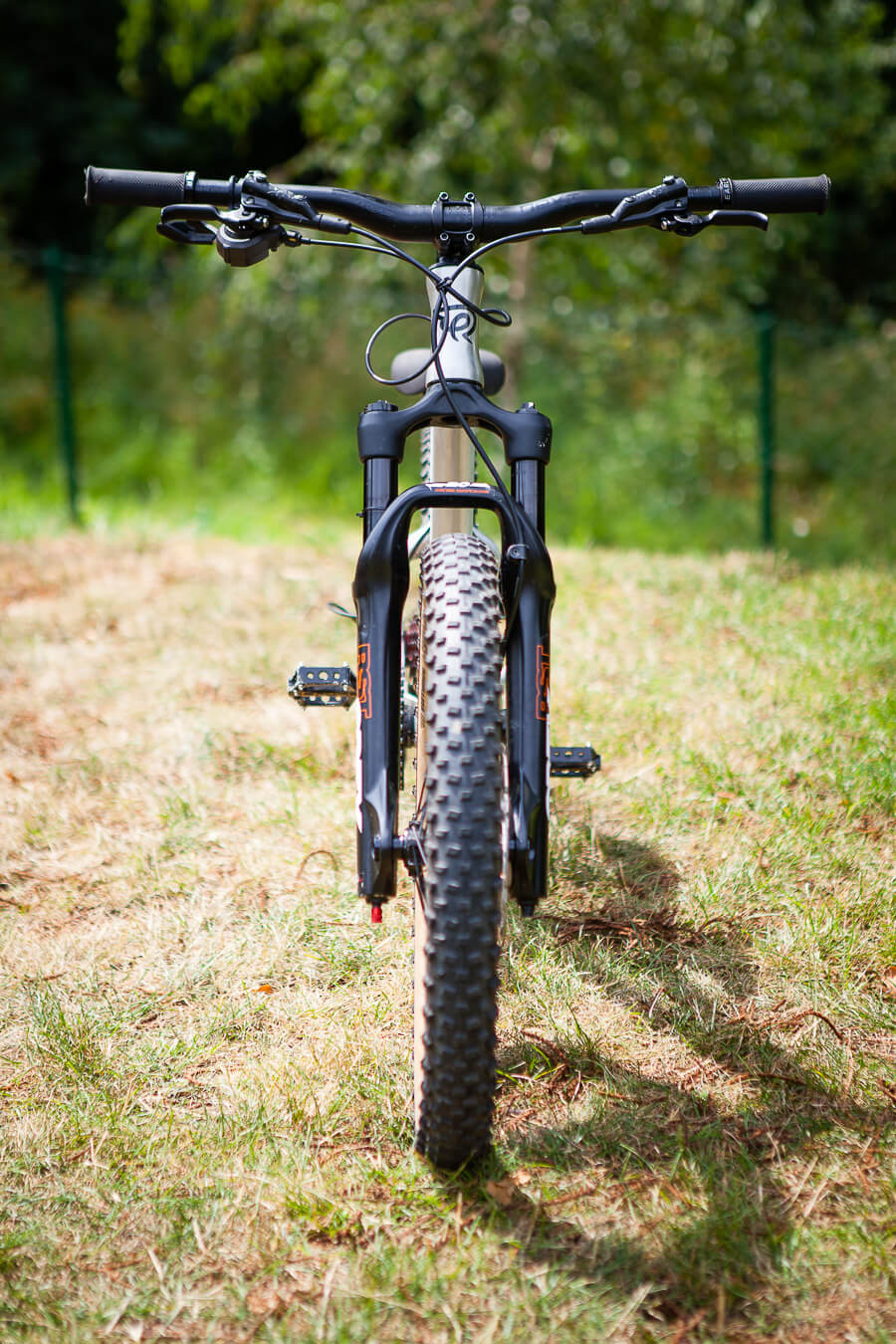 Bike is designed for kids from 5.5 to 8 years of age or 117-135cm of height respectively. My son is 112cm tall and handles the bike without any problems.
Stock bike already comes with high quality components:
Fork: RST Spex 20", 80 mm suspension
Stem: Ritchey OS, reach 35 mm, clamp 31.8 mm
Handlebars: Ritchey OS, width 560 mm, rise 18 mm
Grips: EARLY RIDER, Lock On Kraton, 92 mm
Headset: EARLY RIDER 1 1/8", semi-integrated, cartridge
Seatpost: Ritchey 30.9 x 225 mm
Saddle: EARLY RIDER Wing
Crankset: Samox 127 mm NQF direct mount, 30 t
Pedals: EARLY RIDER aluminium platform pedals
Brakes/Brake Levers: Shimano Deore BR-MT500, 160 mm, BL-MT501 brake lever
Shift Lever: Shimano Deore M6000 Rapidfire RH, 10-speed
Rear Derailleur: Shimano Zee SS, 10-speed
Cassette: Sunrace, 10-speed, 11-36t
Chain: KMC X10
Rims: Double Wall 28 hole, Tubeless Ready
Tyres: Vee Crown Gem Skinwall 20 x 2.25"
Cherry on top are the fixed 15mm and 12mm axles both front and rear.
The claimed weight is 9.6kg without pedals.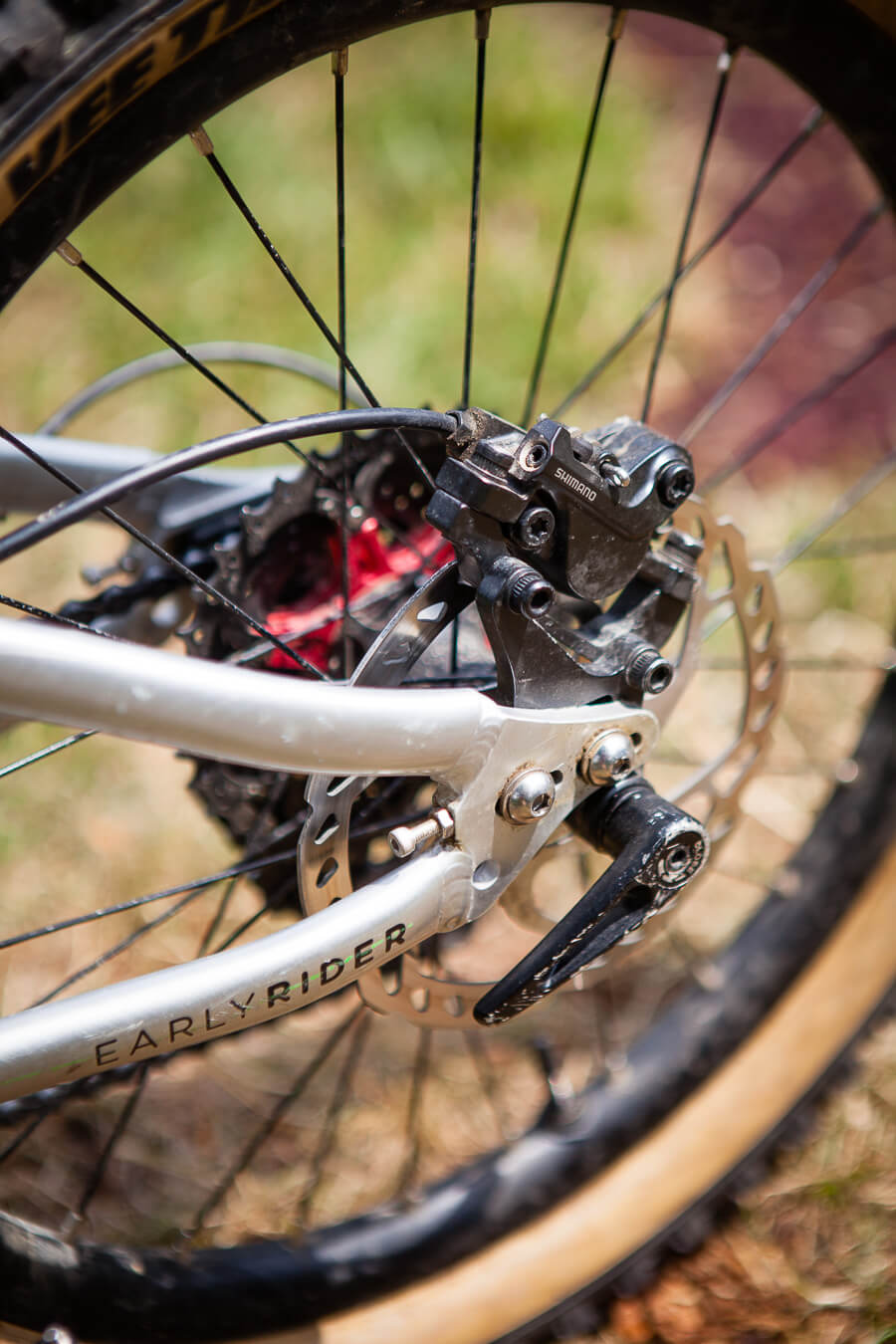 I was pleasantly surprised by the quality of the RST Spex air fork. I was worried whether the fork will be sensitive enough to work even under such a light kid (he weighs only 17kg) and won't be just a dead weight on the bike. Luckily, it's possible to adjust the fork in a way, that he's able to use the whole travel. Compression and rebound adjusters are functional as well. They have only about 6 clicks of range, but each click causes a significant change. The last click is a full lockout. We use 2 clicks of compression from fully open for regular riding.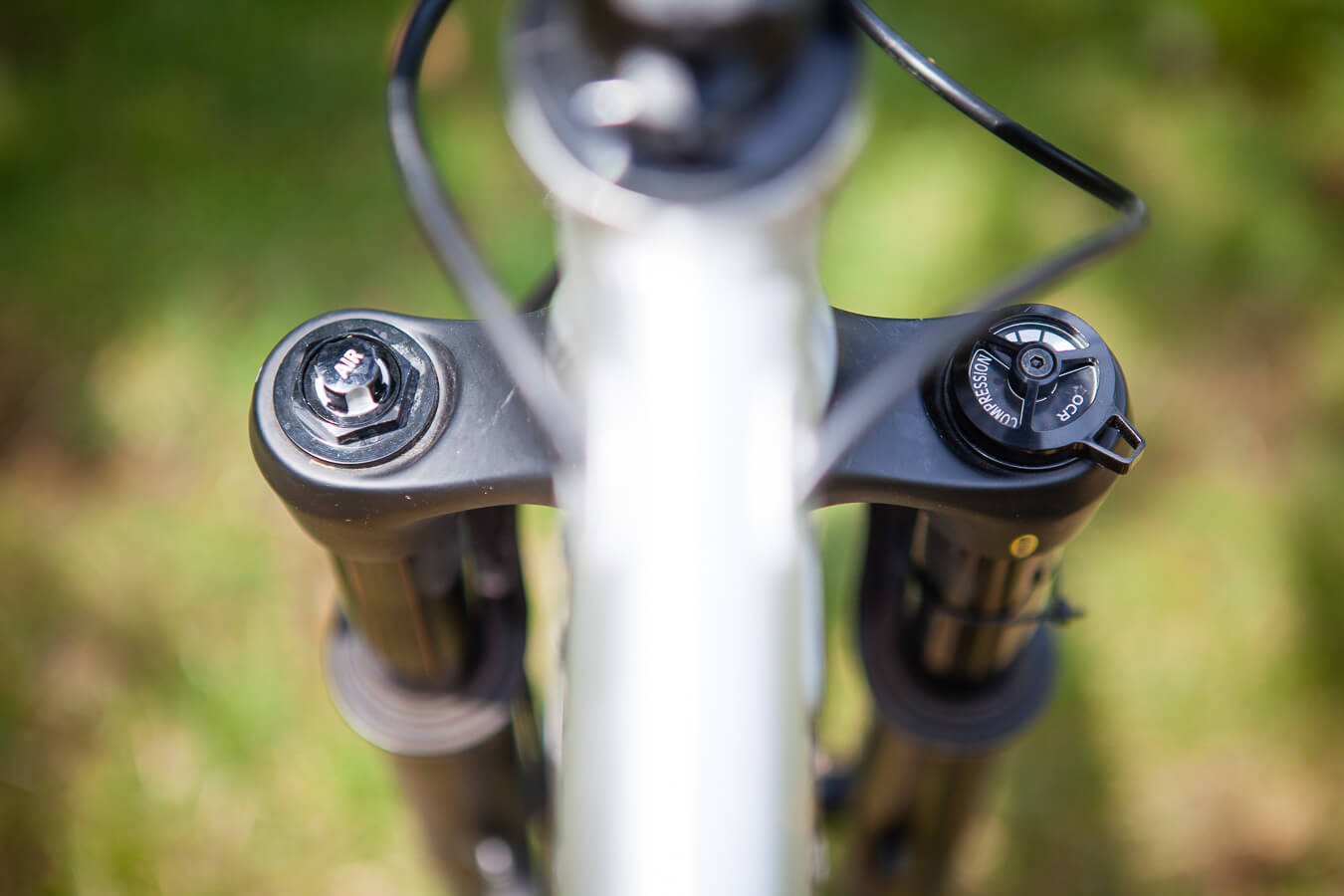 One week after getting the bike for his 5th birthday
The hydraulic Shimano Deore brakes with 160mm brake rotors work flawlessly so far. Braking strength is more than sufficient for such a small kid and he learned to modulate the brakes rather quickly. This also solved our main problem with the previous bike, where his hands would get tired from the mechanical V-brakes way too quickly. Now he's able to complete the whole trail without stopping.
What could be improved?
Unfotunately, the bike wasn't flawless out of the box. The internal cable routing for rear derailleur enters the frame on the right side, making the cable bend way too sharply. The original Shimano Deore shifter had way too long free throw and the little one couldn't shift to lower gears. I've fixed the issue by replacing the rear bowden with a longer one and replacing the shifter with Shimano Saint 10spd shifter. It has much longer levers and almost no free throw. Now he's able to shift up 3 gears at once.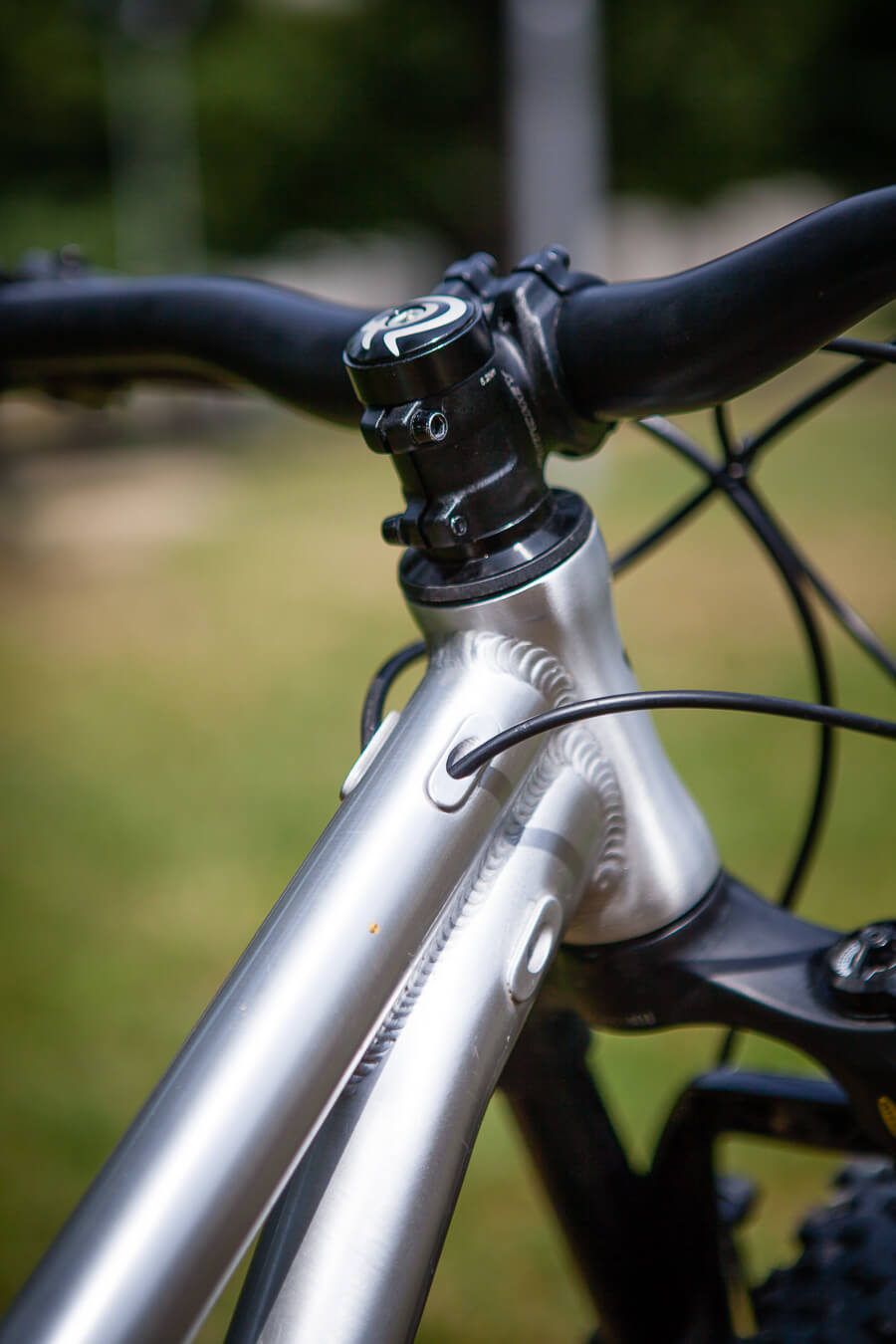 The chainline was not properly adjusted from the factory which caused issues with shifting to the largest and smallest cog. Moving one bottom bracket spacer from one side to the other solved this problem.
Our mods
We have already made some mods that made the bike much lighter and better overall.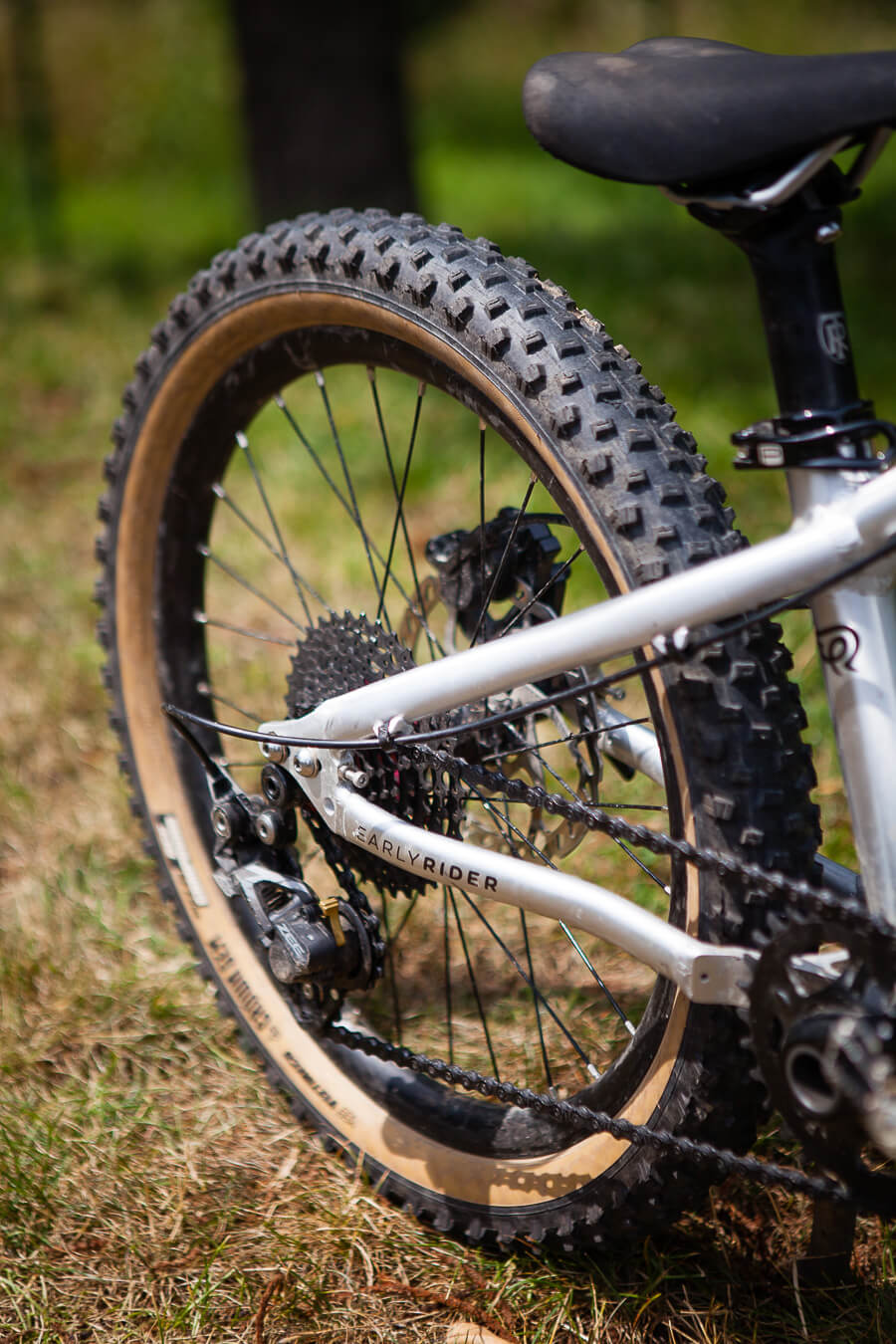 We have removed the heavy BMX tubes that came in the wheels and replaced them with tubeless valves and Stan's NoTubes sealant. This took the weight down by about 450 grams. Fitting the rear wheel was a bit fiddly, as the hole in the rims wasn't drilled very preciselly and the wheel kept loosing pressure. I've fixed this by using some extra rubber washers cut from and old tube.
We have replaced the Shimano Deore shifter with Shimano Saint, as described above. The combination of Shimano Saint shifter and Shimano Zee rear derailleur is completely bulletproof and I've been using in on my Ibis Mojo HD for years. The Shimano Saint shifter enables him to shift down 2 gears at once too.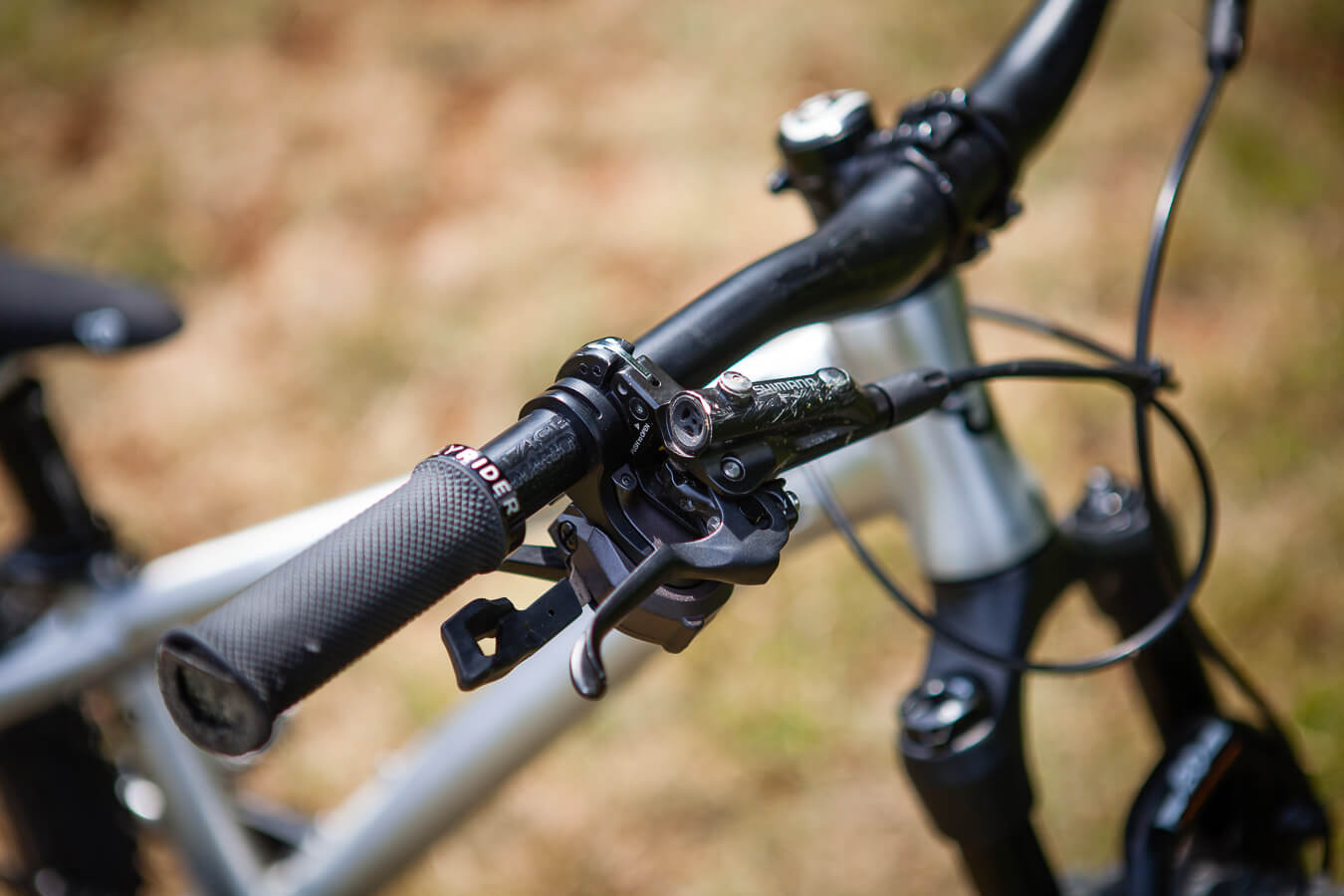 The original Early rider pedals were fine, they had nice large plaform and the bearings were smooth. The pins were cast from aluminum together with the platform though, so they wore out rather fast and junior's feet started to slip. We replaced the pedals with Xpedo Traverse 9, that we already had from the previous bike.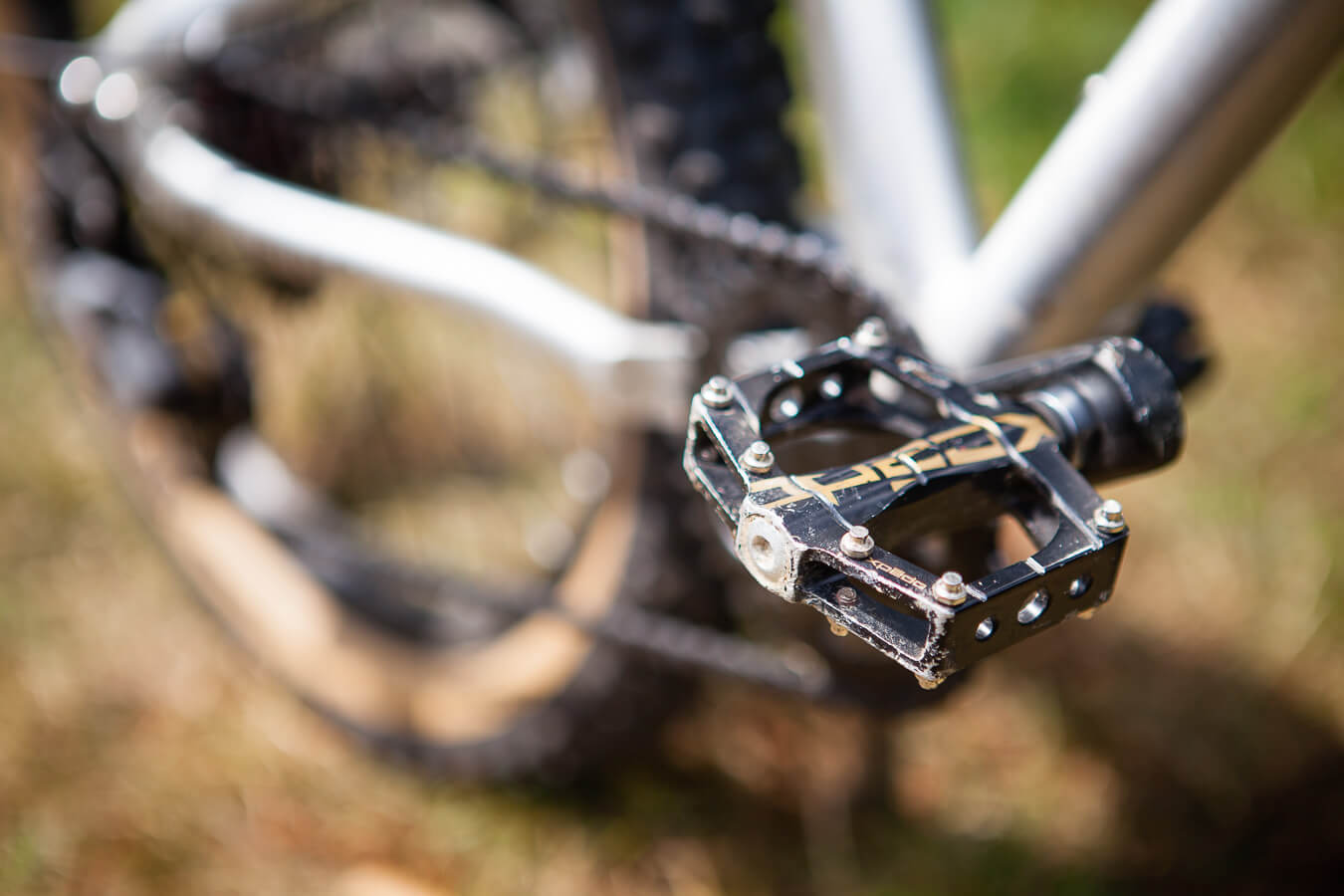 The original 560mm aluminum handlebars were replaced with 620mm carbon ones. I wanted to cut them down to the original width, but the wider bars suited my son better and helped with his "elbows out" position. Another 145 grams saved.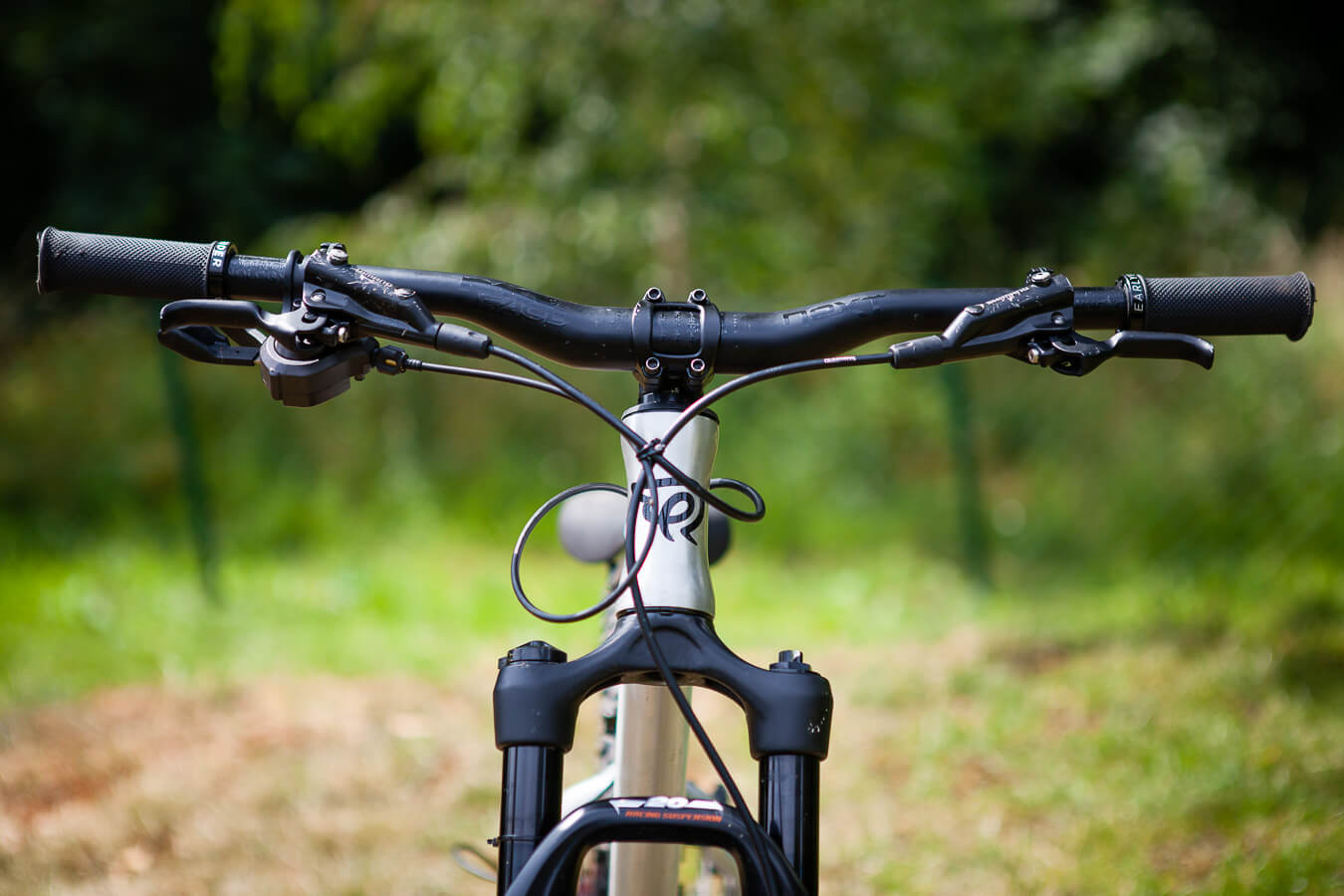 Another planned mods include carbon seatpost, as the stock one is rather heavy and replacing the front brake rotor for a 180mm one, as he's picking up speed every ride. Target weight is below 9kg including pedals.
Conclusion
Early Rider Hellion 20" is a splendid kids bike, after minor details were taken care of. My son is making huge progress every week and is able to ride increasingly difficult trails on it.
There's no way around it, this bike is not cheap. High quality light kid bikes hold their price really well and they can be sold easily once the kid outgrows the bike. The final financial hit can equal to the one of a cheap bike that's left in a garage, because it was difficult to sell for a reasonable price. It there another sibling down the line, the choice is even easier.
If you liked this review or our videos, please subscribe to our YouTube channel.
You can also check out our biking experience from balance bike to singletracks by the age of 5 here.