As the little one started to ride faster, we had to upgrade his Little Nutty Kids helmet. I knew, we will ride park together soon, so a chinbar was a must. I was considering buying him a separate trail helmet and a full face helmet or buying a convertible helmet.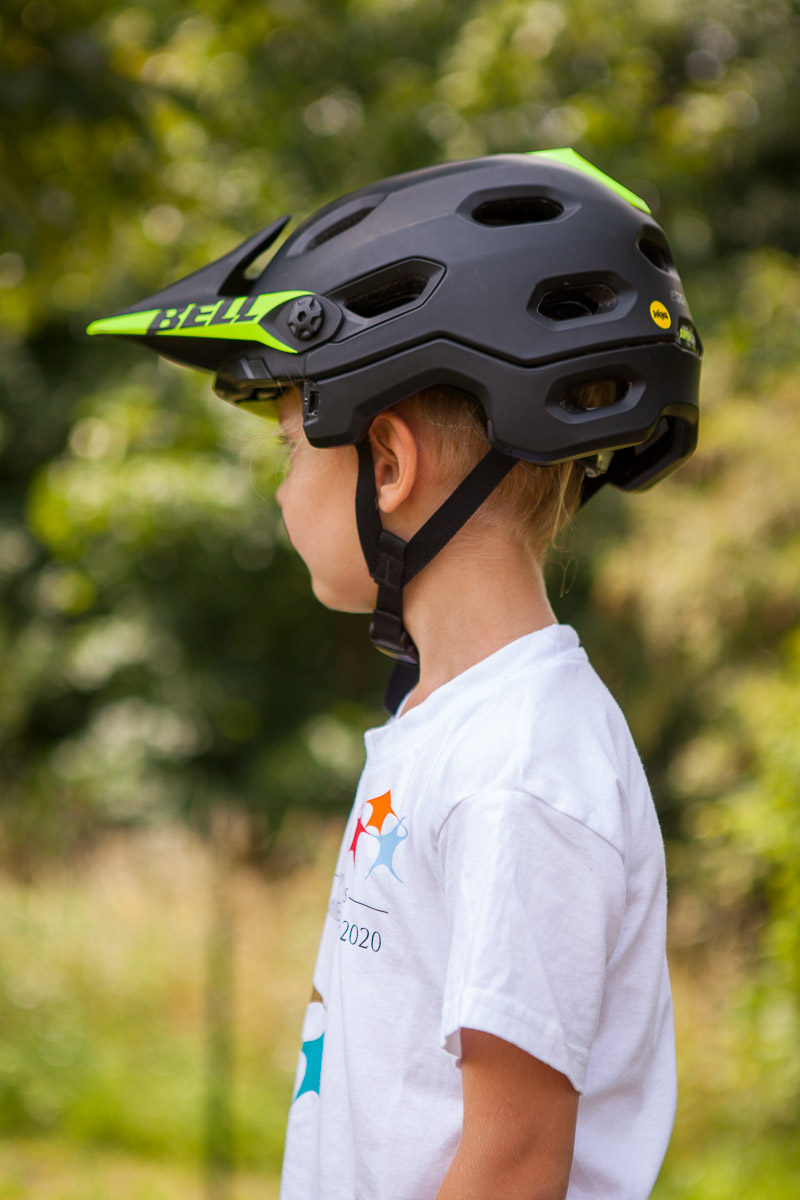 At first I was looking into Bell Super 3R, but it doesn't come with a full DH level certification. Then I found Bell Super DH, which is slightly more burly and fully certified for DH.
Sizing and fit
Bell Super DH is an adult sized belmet that comes in 3 sizes. According to manufacturer's website, the minimum head size for size Small is 52cm. My kid's head was 51.5cm at the time of buying the helmet. I found some comments online, that said the fit is ok even for smaller heads and now I can attest, that it fits securely on a 51.5cm head.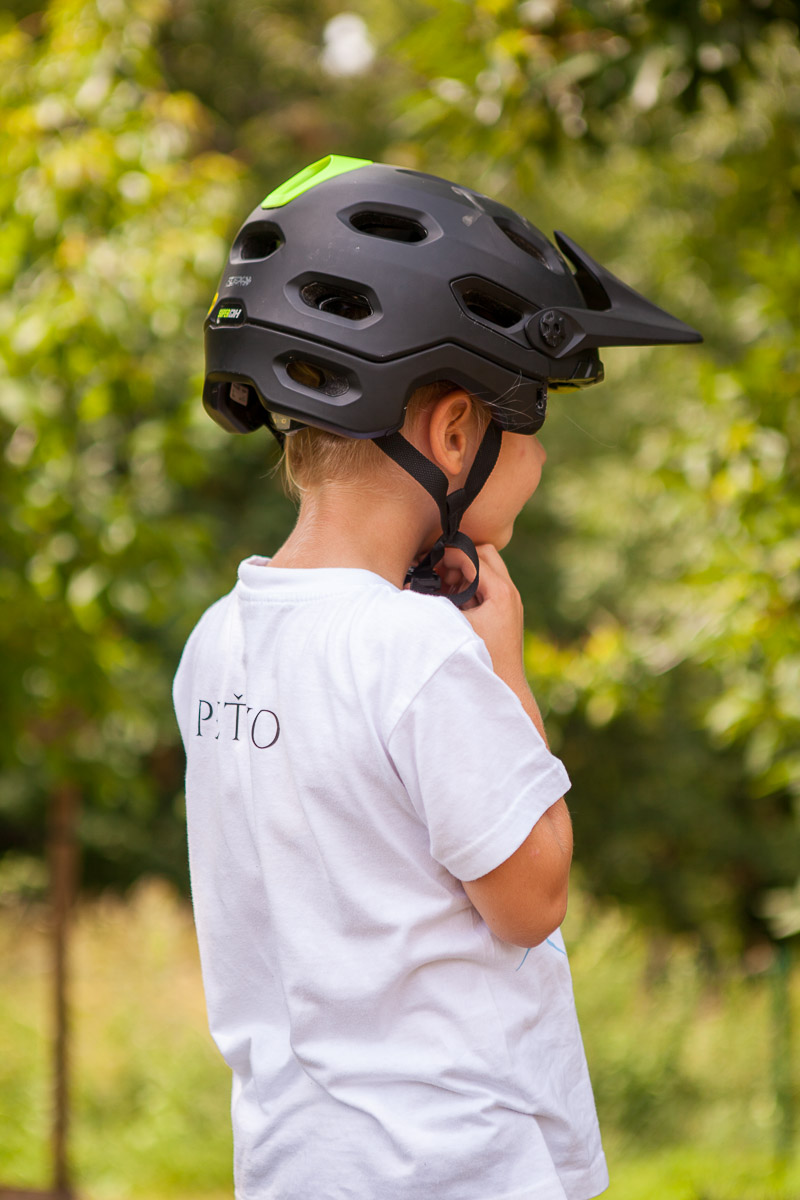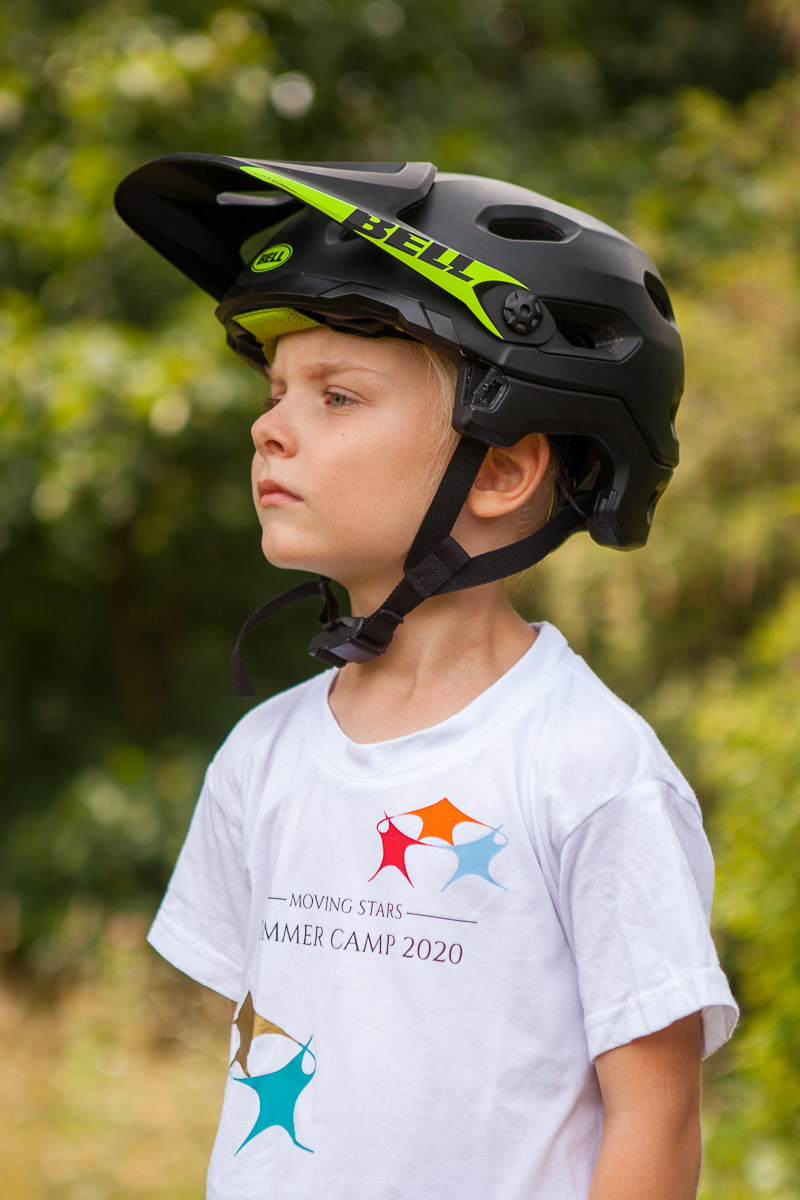 As the helmet accomodates quite a big size range, the fit might look little dorky with too much space behind the head, but is actually nice and tight with room to grow for couple years.
Spherical MIPS
One of the very interesting features of Bell Super DH is a Spherical MIPS system. Other manufacturers us various smaller elastic inserts or padding to absorb or deflect the rorational forces. Spherical MIPS uses two separate shells connected by elastomers that can move within each other to an extent. In the event of a crash, the elastomers absorb the rotational energy. You can see the yellow elastomer connections on the picture bellow.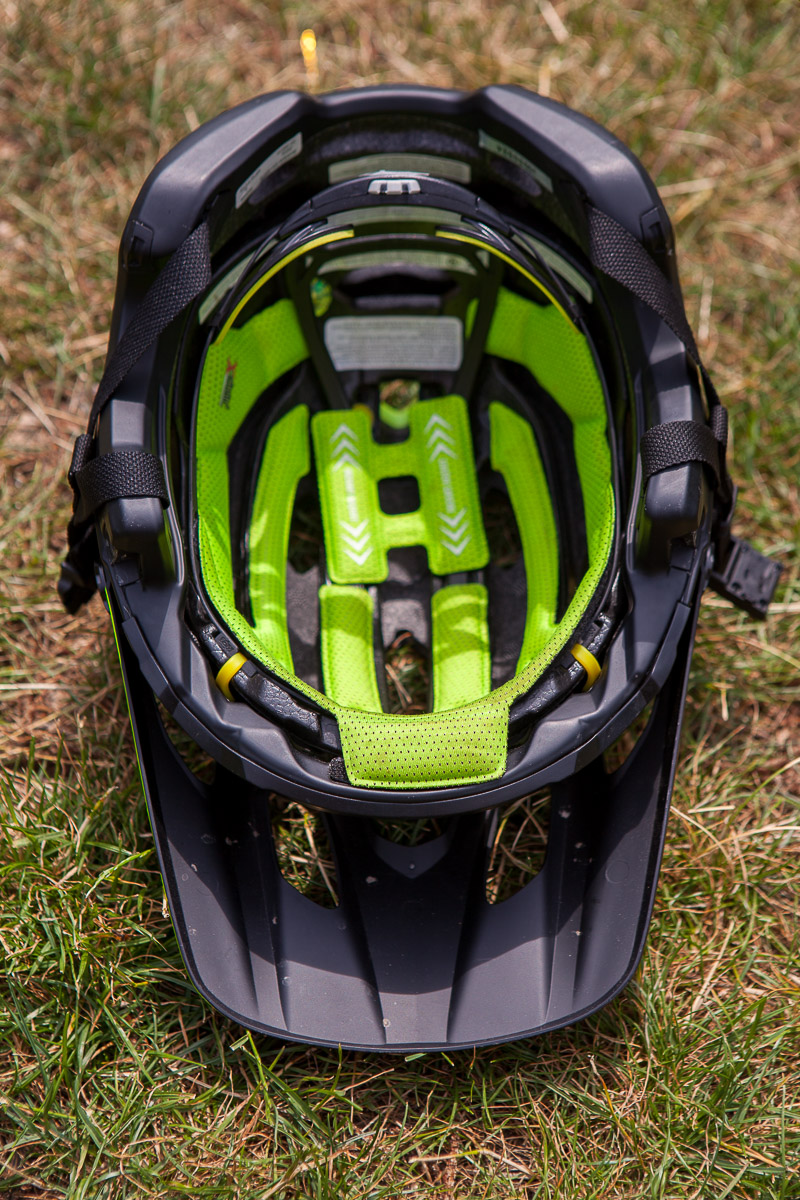 Little one already had some more or less serious crashes, but the helmet always stayed where it should and protected him reliably. Check out 1:24 in the video below.
Padding quality
The quality of padding inside Bell Super DH is one of the nicest I've ever seen in a MTB helmet. It's far nicer than the Leatt DBX2.0 that I use. There is a portion of the padding in the top, that takes sweat away from your forehead, so it doesn't drip into the eyes. The adjustment mechanism is also easy to use and of high quality.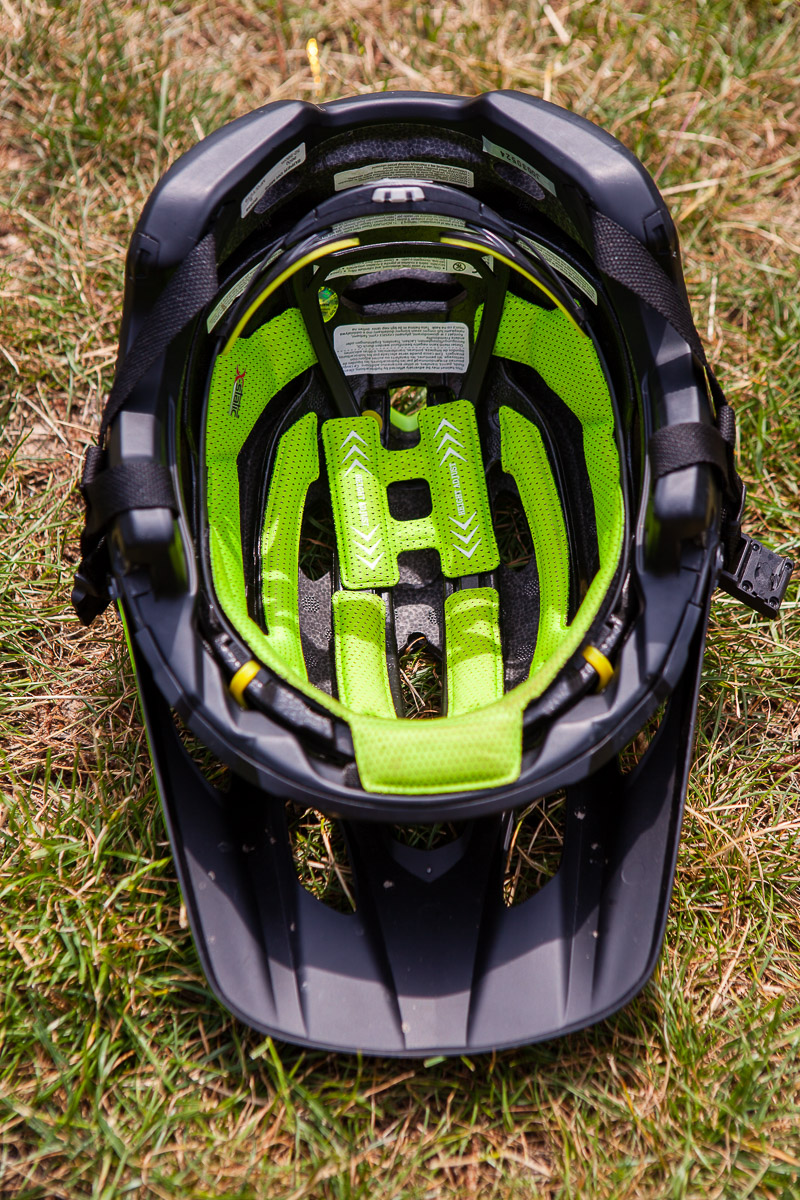 Magnetic buckle
This one might look like a gimmick but once you get used to it there's no way back. It's super easy to use and both of my kids (even his 2yo little sister) can get their helmets on and off by themselves with this buckle. I have it on my helmet too and it's super easy to buckle and unbuckle the helmet with just one hand.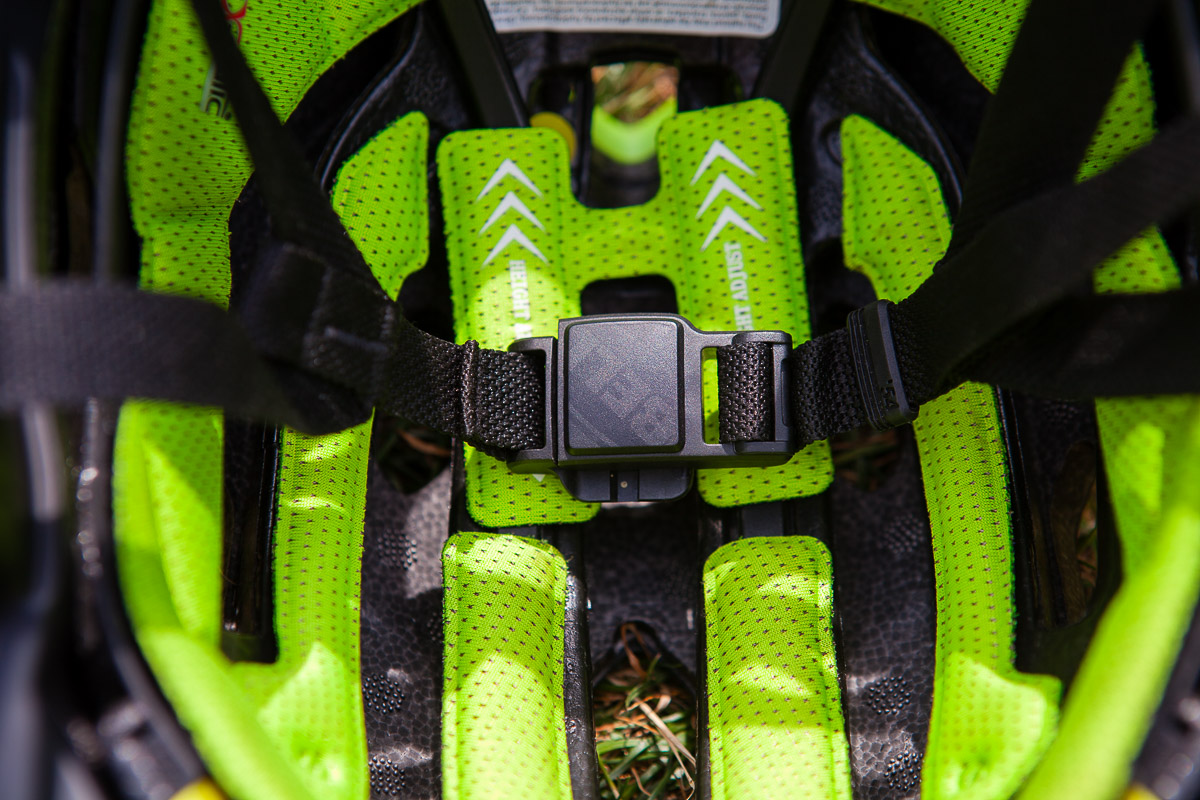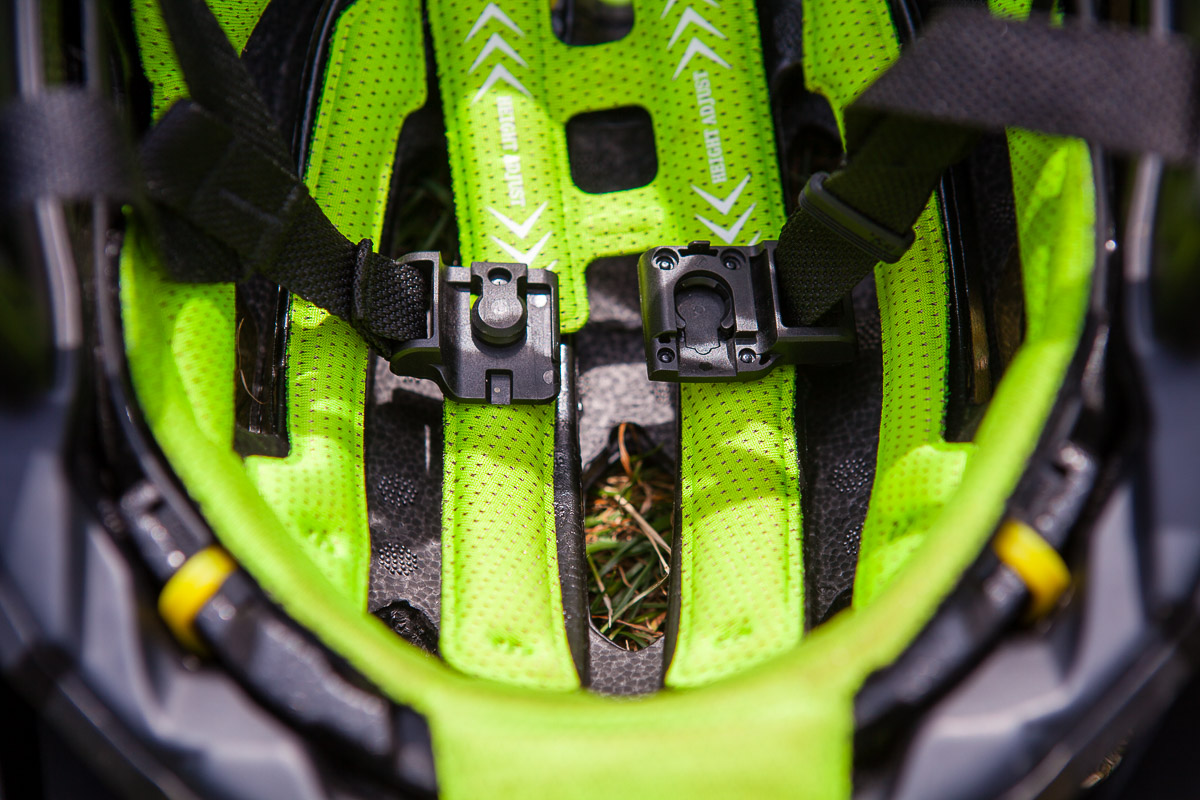 Removable chinbar
This was the main selling point of the helmet. Most of the time we use it as a standard trail helmet with the chinbar strapped to my backpack or hippack. Once we get to the rowdy part, I can attach the chinbar to the helmet without removing the helmet from his head. Same goes for removal. He enjoys riding with the chinbar and it gives him some plastic courage to try new stuff. The helmet is of course goggles compatible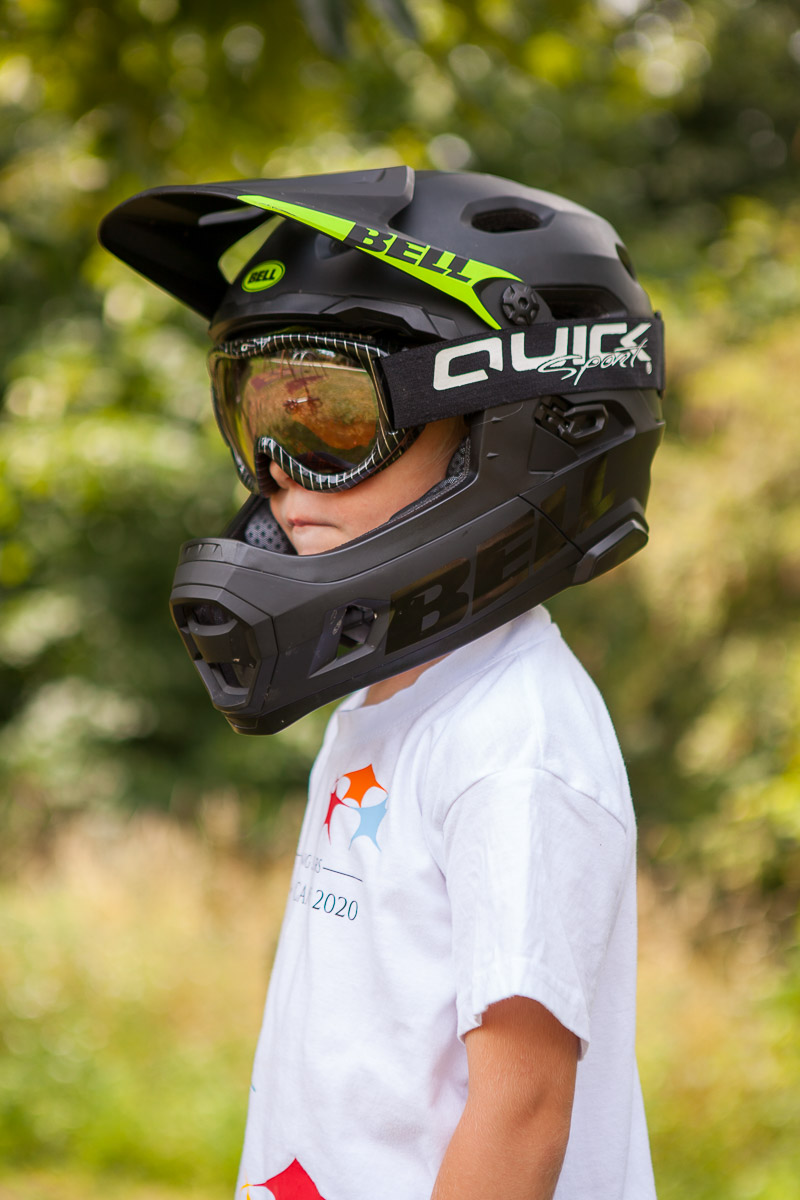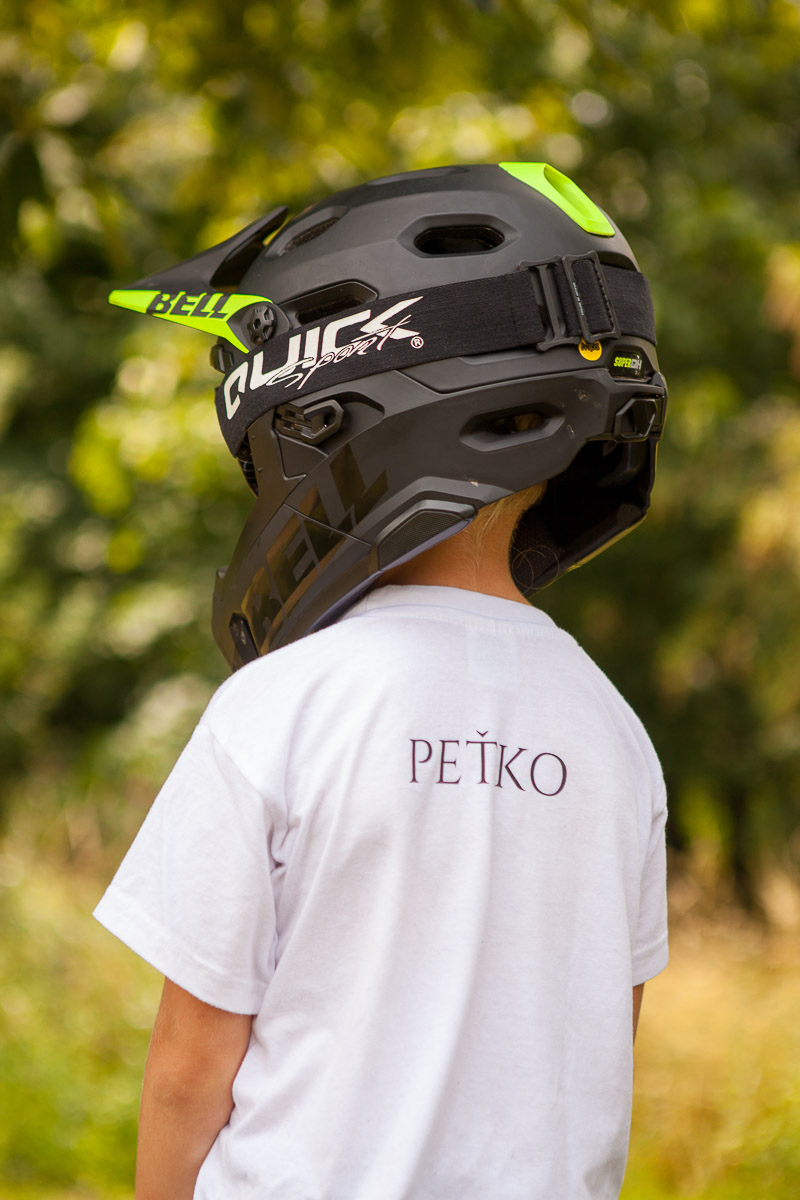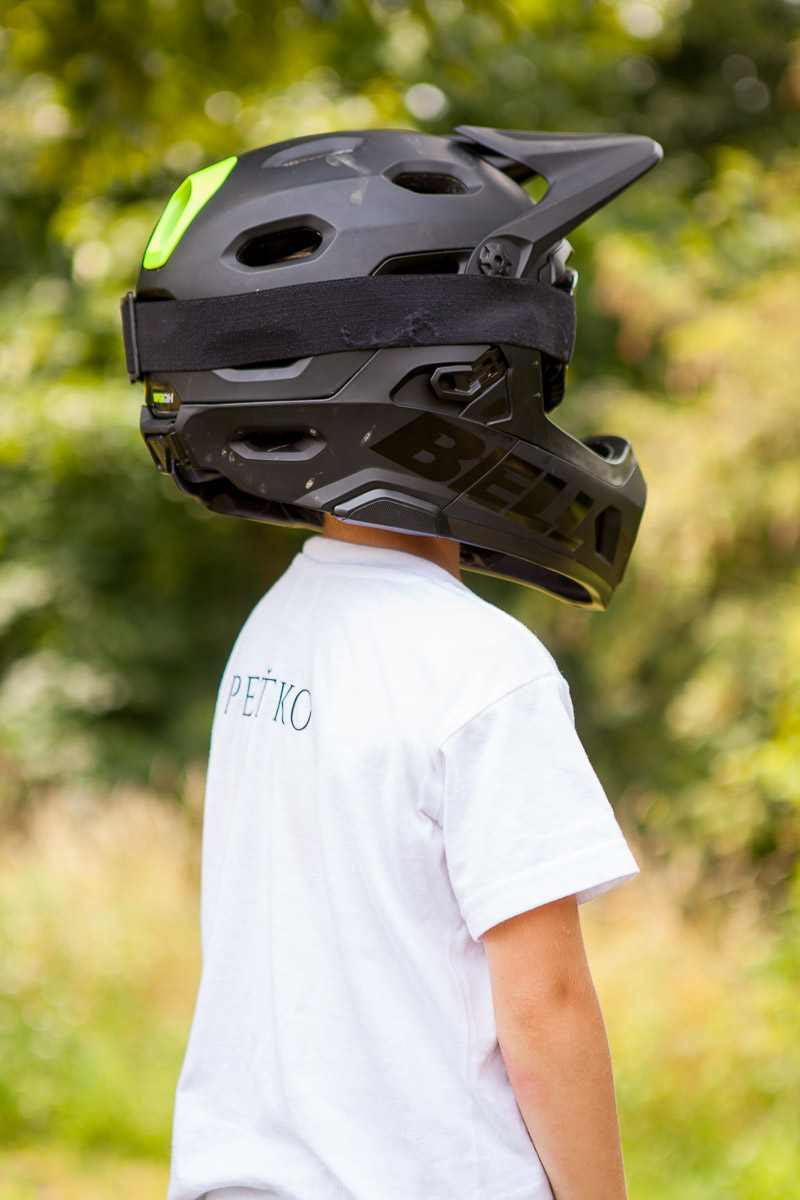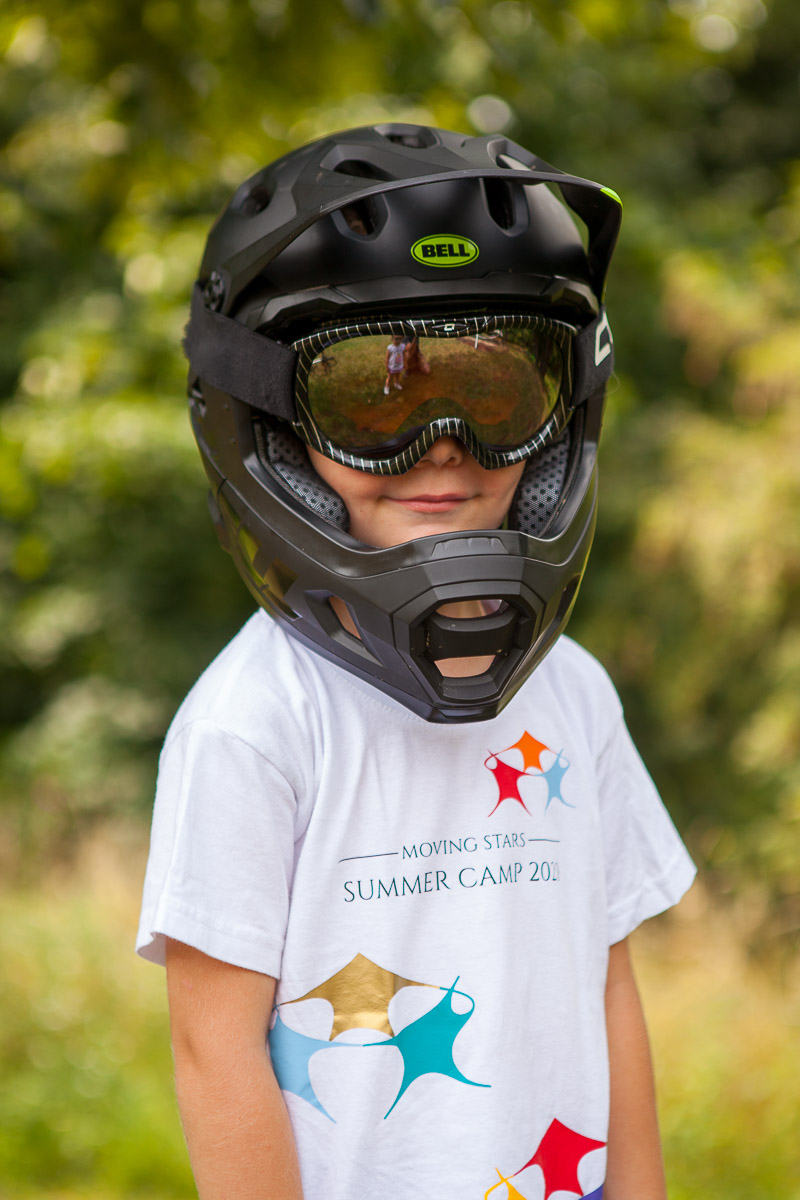 Value
Bell Super DH is not a cheap helmet. But when you compare it to a price of 2 helmets you get, it's a much better value. With the spherical MIPS and a sturdy chinbar, it's one of the safest helmets a kid can have on a mountainbike. I expect at least 5 years of service from the helmet, if he doesn't wreck it in a crash. And if you shop around a bit, it's possible to find the helmet for less than 200€.