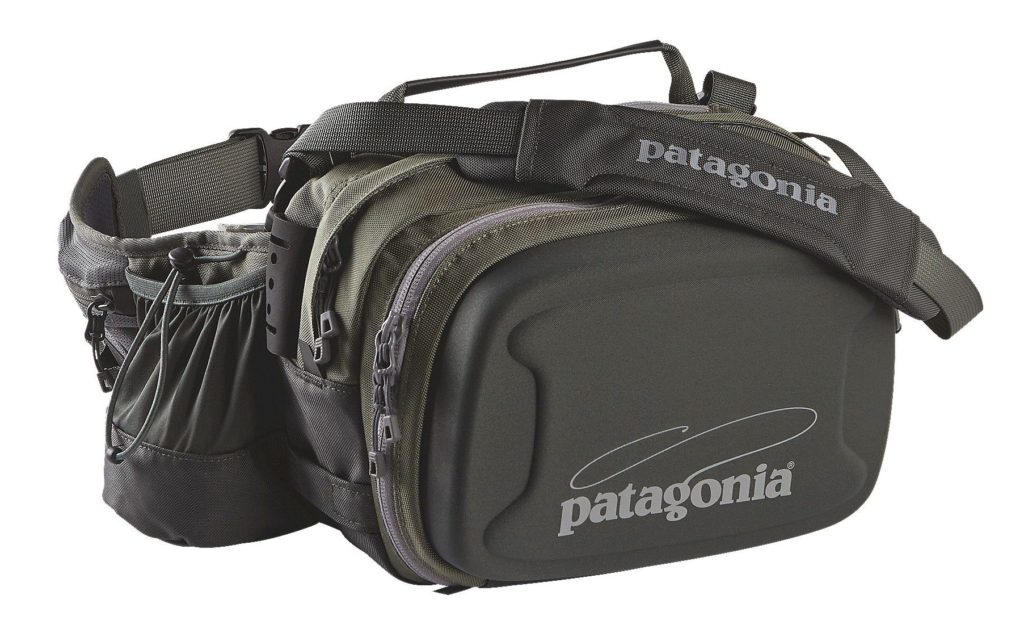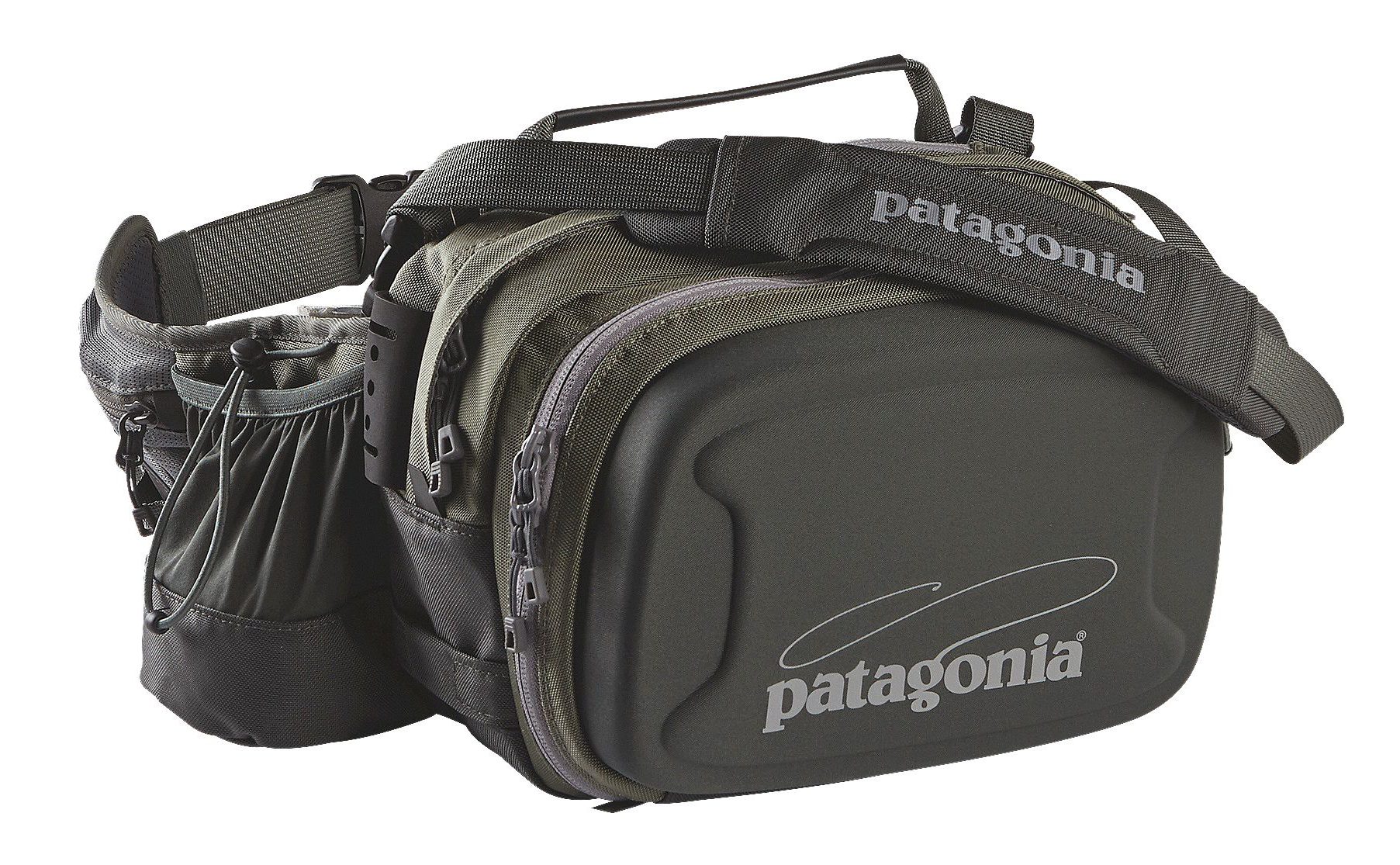 I've recently gone through a shopping process for fly fishing hip pack. I don't need a fully waterproof pack, as I mainly fish small streams and seldom wade above waist deep. Also, these waterproof packs are usually simpler (only one main waterproof compartment) and much more expensive. As I live in Europe, availability was an important factor. My local shops don't stock these, so my observation are based on online information and reviews. These are my notes you might find useful if you're about to buy one as well.
Patagonia Stealth Hip Pack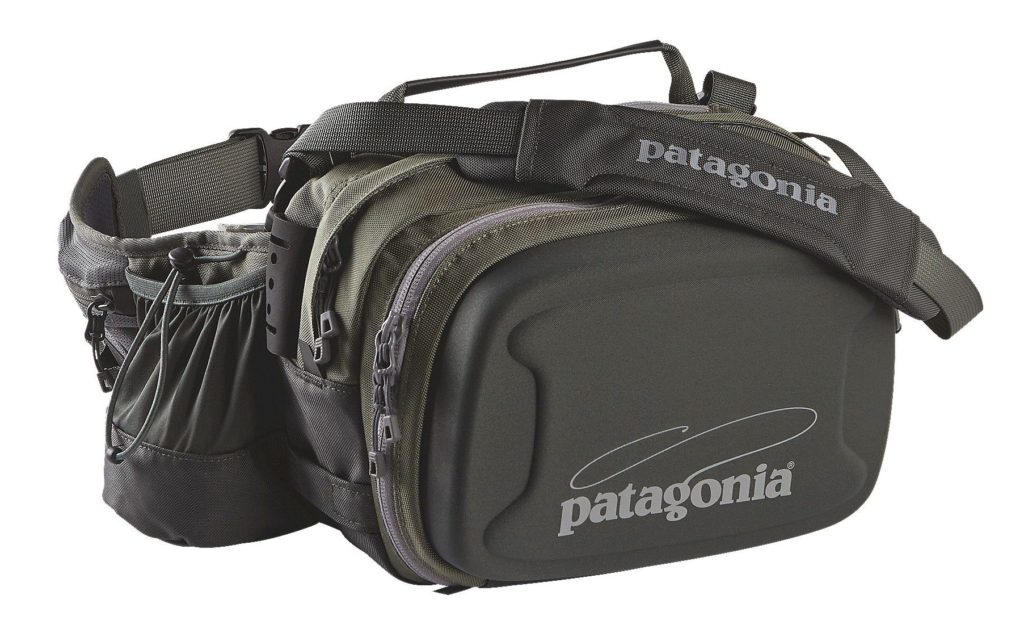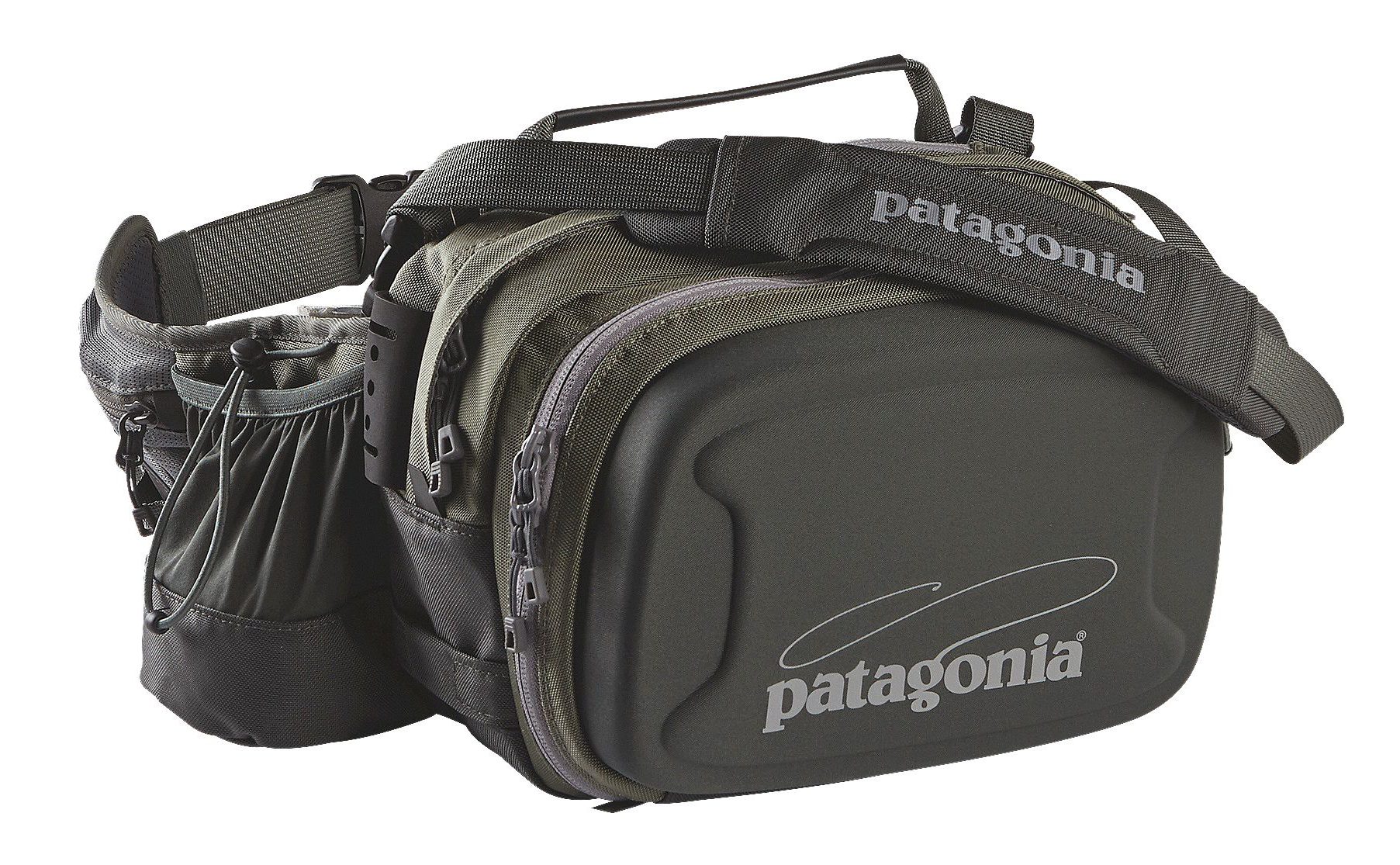 There is an older 7l version (dark letters on the front) that has been replaced by a new 10l version (light letters on the front). Best deal I found is at Farlows.co.uk for £69.99. You can get a £20 discount on purchase over £100 if you sign up for their newsletter.
Higlights
Front pocket can work as a work station with removable fly foam patch
durable material
ventilated backpanel
2 pockets on the belt
hypalon gear keeper with hidden magnet to prevent hanging metal gear from clinking
Volume: 10 liters
weighs 623 grams
Reviews
Cons
No D ring for a landing net
According to one review, can be top heavy when overloaded
Umpqua Ledges 500 or 650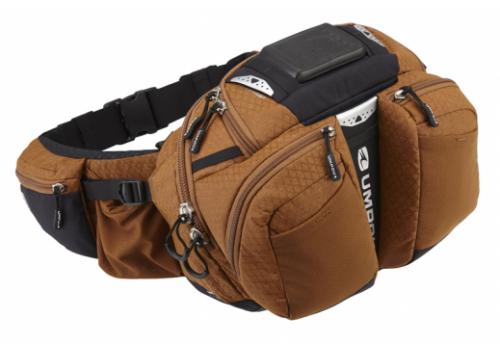 Manufacurer's website. This was my favorite from the start as I like the design and features.
Older versions can be found for around $80 on Ebay (both 500 and 650) as these have been replaced with a new ZS (Zero Sweep) version. Unfortunately, is impossible to buy it in Europe for a reasonable price (best offer I found was for 159€) Even when bought directly from US ebay, the postage and import fees double the price making it 140+€.
Fishpond Waterdance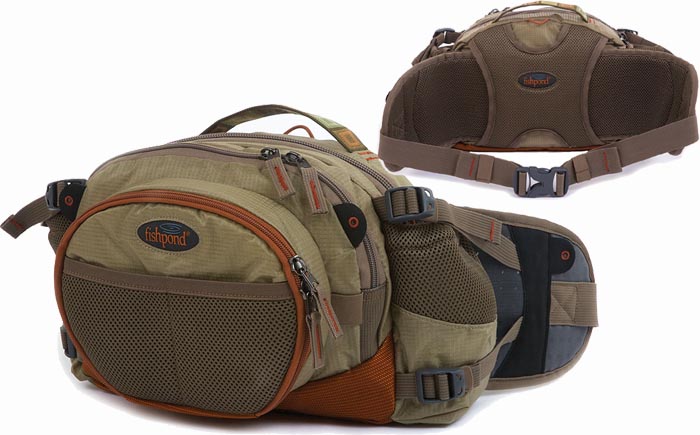 Manufacturers website is broken at the moment. According to reviews, this is the most popular hip pack among guides. I've found the best deal on uttings.co.uk for £89.99. Unfortunatelly, their shipping to Slovakia is £20.00 making it quite expensive even with the 10% discount for signing up for their newsletter.
Highlights
Front pocket can work as a work station with removable fly foam patch
Dimensions 428 cu. in., 11" x 7" x 9.5" (7 liters, 28 x 18 x 24cm)
Reviews
Cons
Seems big for 7 liters
Quite deep when fully loaded
Simms Waypoints Large Hip Pack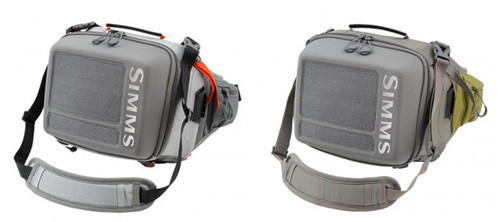 I like the compression straps at the bottom to keep an extra layer or a rain jacket below the pack. On the other hand, there are no water bottle pockets. Available for £129 at farlows.co.uk it's quite pricy and I can buy a Patagonia Stealth plus 2 Wychwood car seat protectors, Leeda magnetic fishing net, 3 Hardy leaders, dry shake floatant and Aquasure for the same price..
Vision Love Handles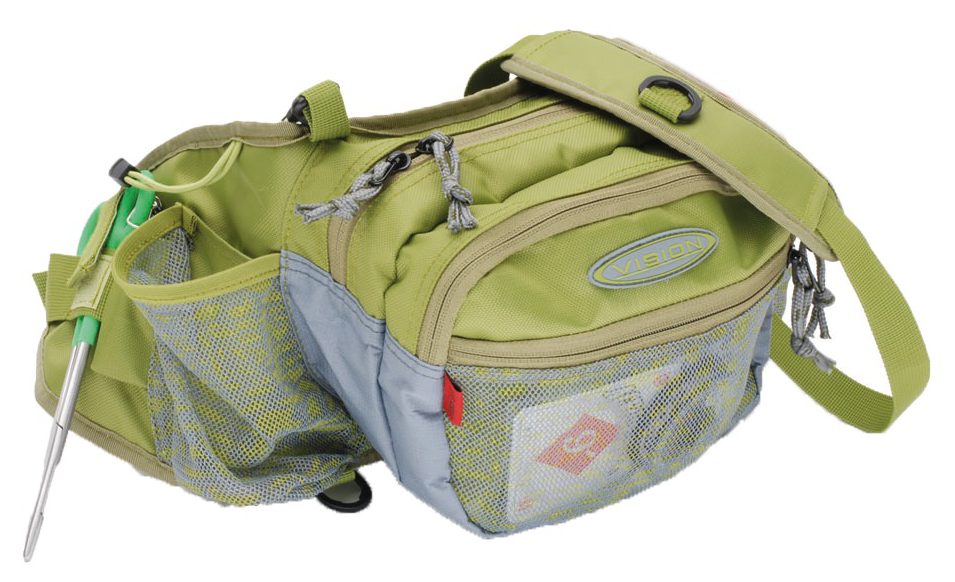 Manufacturer's website
Can be found for around £50, but the functional design and build quality seems to be slightly worse than competition. Looks like a good cheaper alternative though.
William Joseph Surge Chest Pack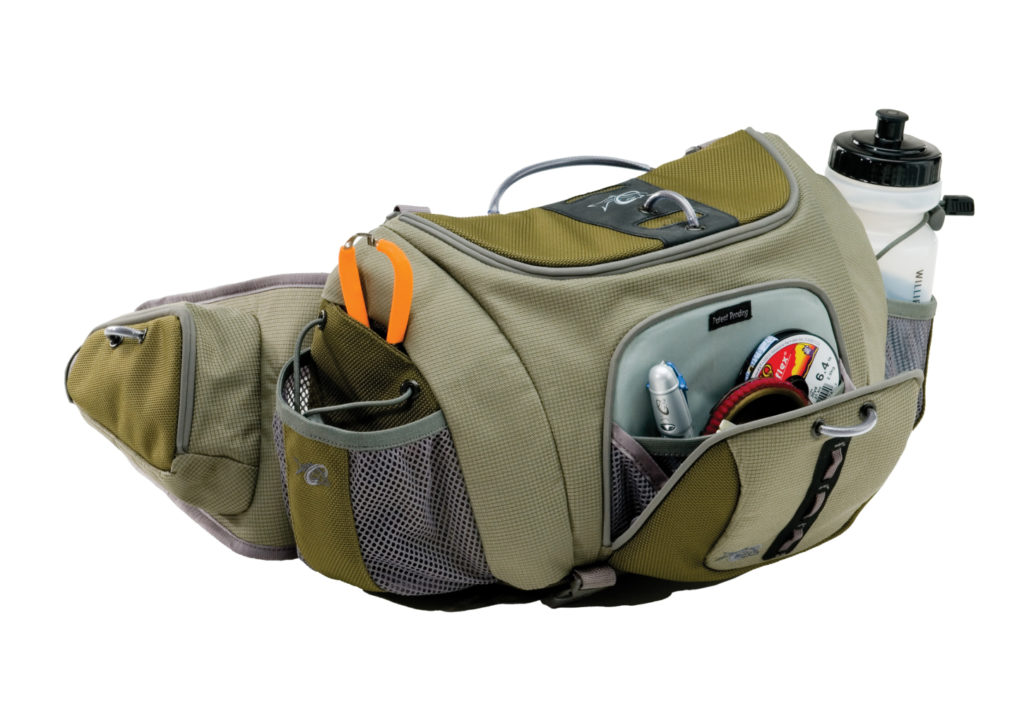 Most expensive pack I've found because of the magnetic system that replaces the regular zippers. Available for £149.99 (£129.99 after discount). Very nice pack, but similar to Simms, this is double the price of Patagonia Stealth Hip Pack.
Reviews
Conclusion
After 2 days spent researching and reading reviews I've decided to go with the William Joseph Surge Hip Pack. It was a pricier option, but the magnetic closure system turned out to be well worth the money. Check out my William Joseph Surge Hip Pack review here.
If you are new to fishing and you're looking for info to get you up and running, check out this Ultimate Beginner's Guide to Fishing.