There is no direct way to assign one of your mouse buttons to open a file (that you open often). Fortunately, one of the other actions can be used for this:
1. Open Razer Synapse and select Customize tab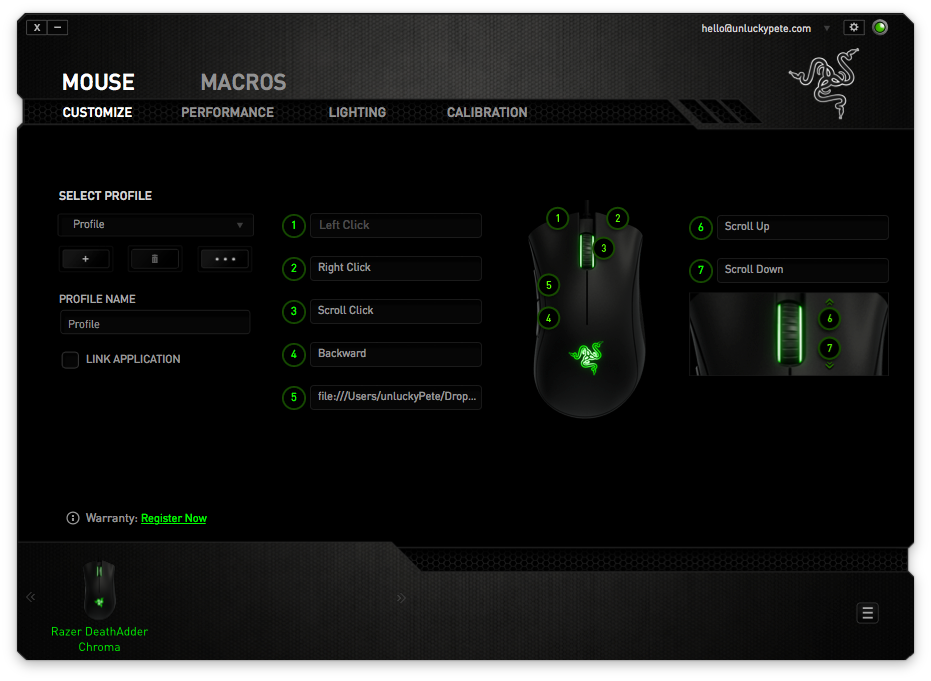 2. Click on a button you want to assign action to (button no. 5 in my case)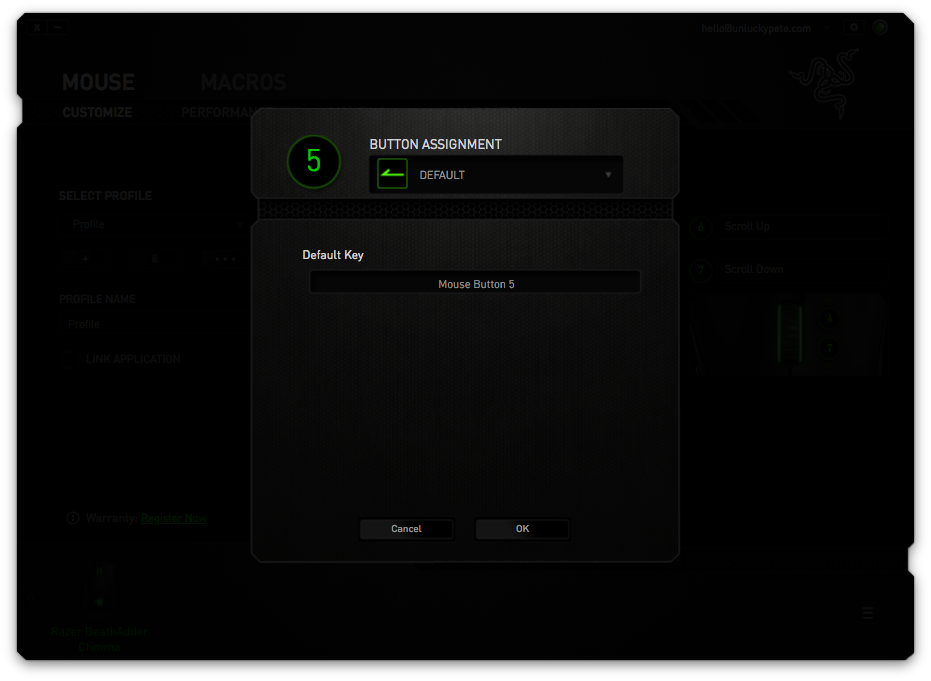 3. Select "Launch Application" in the Button assignment dropdown menu
4. Check "Launch website" checkbox.
Here comes the interesting part. Instead of website URL, you can use this to open any file on your computer using the file:// protocol. Just insert file://PATH_TO_YOUR_FILE and the file will get opened anytime you click your mouse button.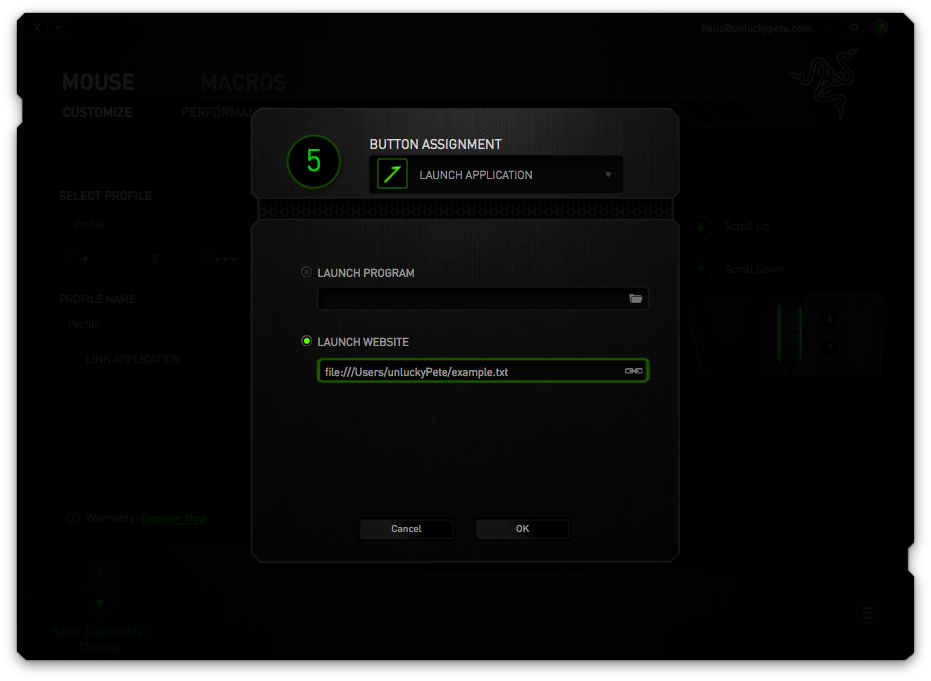 5. Click "Ok"
Done. You can try it out by clicking the selected mouse button.