Long winter nights are awesome opportunity to try out night riding. I have 3 LED flashlights, that I bought from Dealextreme, sitting in my drawer for almost a year now, but never really tried them out in the night terrain. So as none of my bike-head friends was too fond of this idea, I set off on my own, equipped with one flashlight on my handlebars and one strapped to my helmet.
Quick description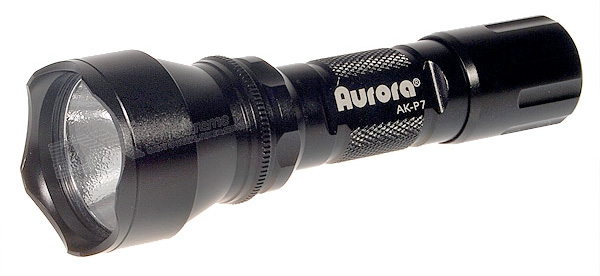 These flash lights are still available
here
. They are well built, water resistant (rain didn't cause any damage, don't drop it into deep water though) and on the paper they're spec'd to provide up to 1000 lumens of light (maybe half for real). Battery is supposed to last 1 hour in high mode, which is not impressive, but acceptable, considering that batteries are quite cheap and easy to swap during the ride. Light doesn't turn off suddenly, but gets continuously dimmer before battery gets completely flat.
The ride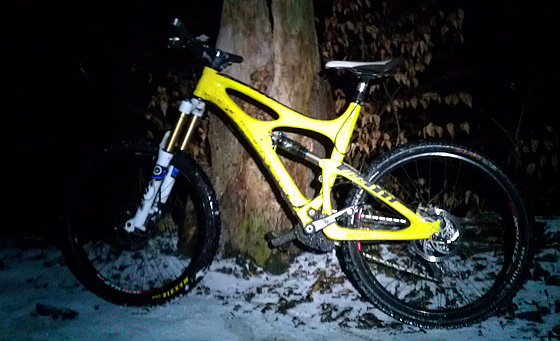 Low-mode on the handlebars with helmet light turned off provided enough light for cruising the urban area. As I left houses behind, I switched to high mode, which turned the "you can see me" into "I can see you" light, effectively blinding car drivers going the opposite direction. As soon as I reached the top of the nearby hill, I turned on the helmet light, too and got ready for some down-hill action. After few hundred meters it became obvious, that these lights were not intended for real MTB riding. The light on the helmet was too heavy, causing unwanted shifts of the helmet. I had to tighten the helmet strap what led to quite uncomfortable headache pretty soon. Also the reach of the light wasn't good enough as the beam was too wide. I never realized how far I look when riding, until I was unable to see this far, what made me feel quite uncomfortable and slowed me down. Half into the ride the first battery gave up as expected. With the technical section ahead I swapped the battery and set off. Mixture of mud, snow and roots made the trail tricky enough, but the darkness and shadows changed the game completely. In a good way. Night riding is definitely fun. Lights as Aurora are perfectly usable for riding asphalt or light terrain, but I would prefer stronger light with separate battery pack, which could be stored in the backpack and would provide stable light source for longer period of time without the uncomfortable head fit.