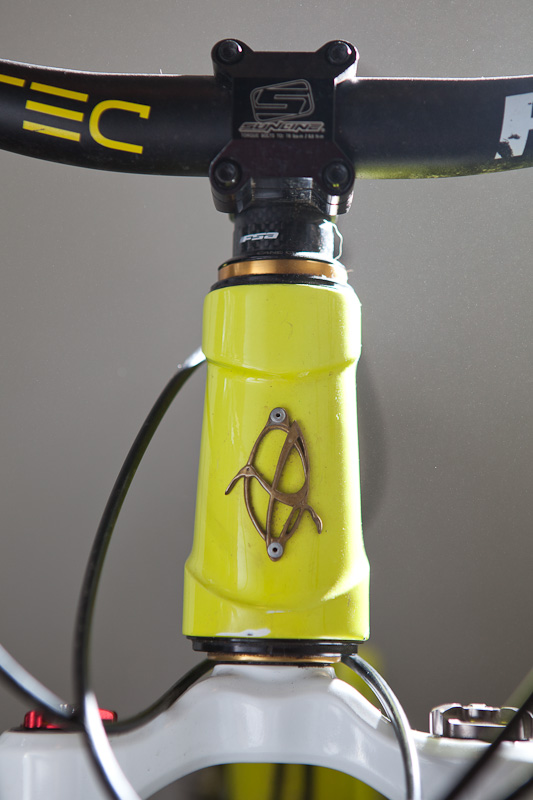 Another step to my dream build is a 170mm Marzocchi 55 RC3 Ti fork with Cane Creek -1° Angleset. I've decided to go with ZS44 / ZS49 version (S.H.I.S. ZS/44/28.6 - ZS/49/30) and use the straight 1 1/8" steerer, to reduce the bottom stack height.
Installation
Angleset installation is quite straightforward and the process is almost the same as for regular headset. The crucial part is to insert and align the lower offset cup precisely. Also don't forget to apply enough lube to gimbal bearings (those big golden parts) to avoid any creaks.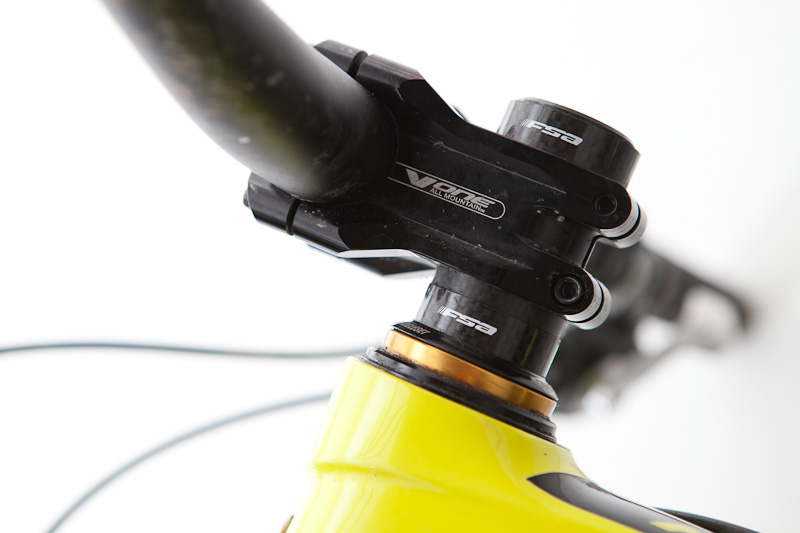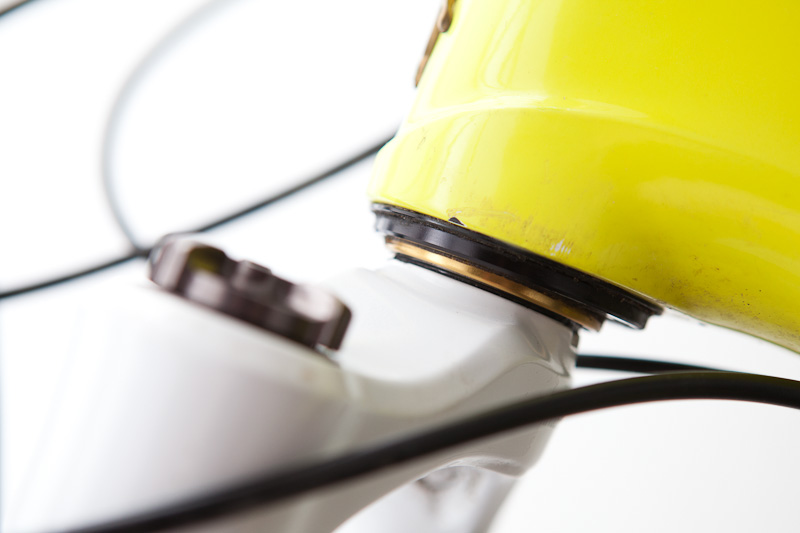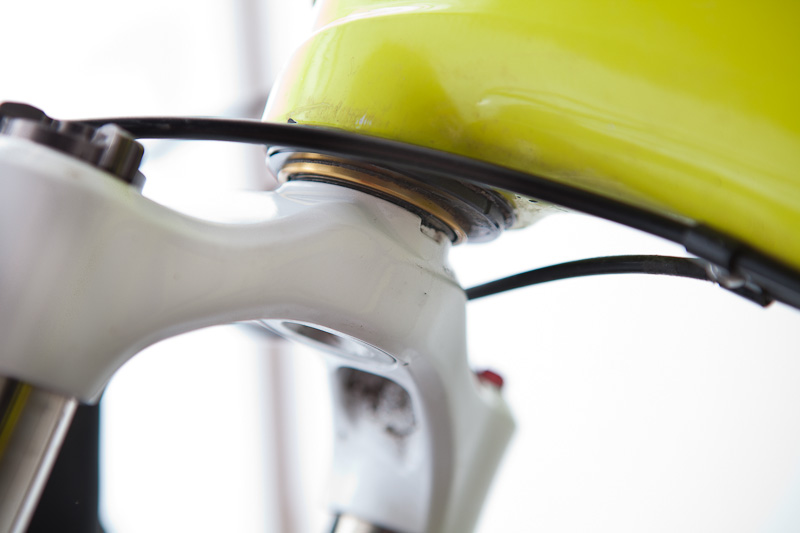 Geometry change
Stock head angle of Ibis Mojo HD with 160mm travel fork (545mm AC height) is 67°. It's 66° for 180mm travel fork (565mm AC). Marzocchi 55 AC height is 556mm, changing the HA to 66.5° by itself. Angleset reduces it further by -1° to 65.5°. I haven't done exact measurement, but the bottom stack height of the Zero Stack Angleset version is little bit lower than EC version. I expect the resulting HA to be between 65.5 and 66° and the wheelbase increased by about 10mm.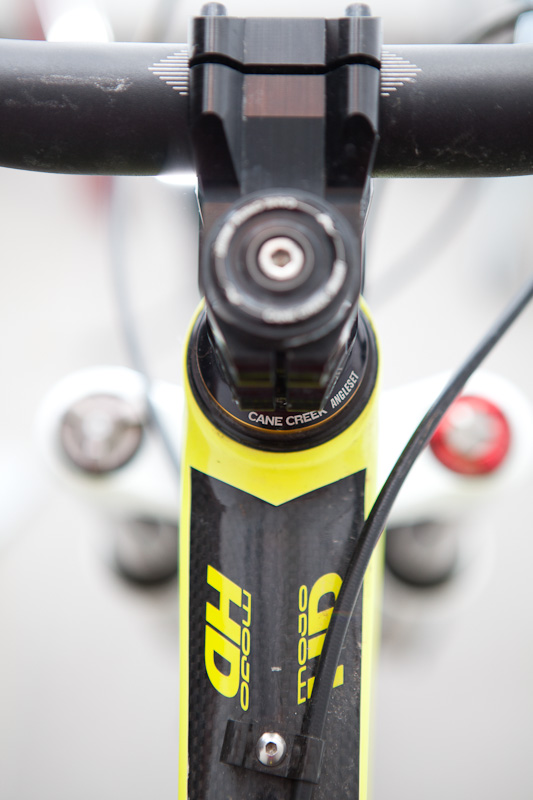 Ride
It took a bit of getting used to the new geometry. Longer wheelbase made the bike more stable, but higher front end and longer wheelbase caused my weight to shift backwards more, not having enough weight on the front wheel and washing out in the corners. I've changed one spacer under the stem and lowered the cockpit by 5mm. I also started to ride more agressively and leaning the bike more into the corners instead of steering it. After maybe 10 hours on the bike, everything feels natural again.  
Climbing
Surprisingly, climbing abilities of the bike changed only slightly. HA change and the higher end can be easily compensated by bodyweight shifts even with 780mm handlebars and a short 50mm stem.  
Summary
I have yet to try out the new geometry in a bike park, but so far I'm pleased with it. It forces me to fight my bad habits and improve my riding technique.