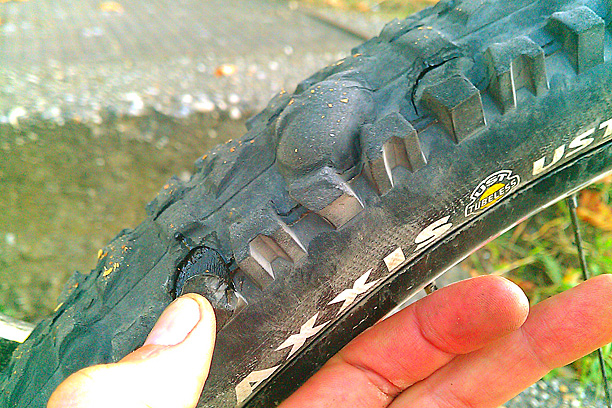 Last year, I bought two Maxxis High Roller 2,35" UST tires for my Mojo HD, running them in the rear teamed up with Maxxis Minion DHF 2,35" in the front. The first one started forming bubbles after couple hundred kilometers. I thought it was one bad piece, so I threw it out and replaced it with the second tire.
This is how the second tire looks after half season of riding. Rubber layer started to separate from the wiring and at least 10 bubbles formed on the surface, some of them joining together.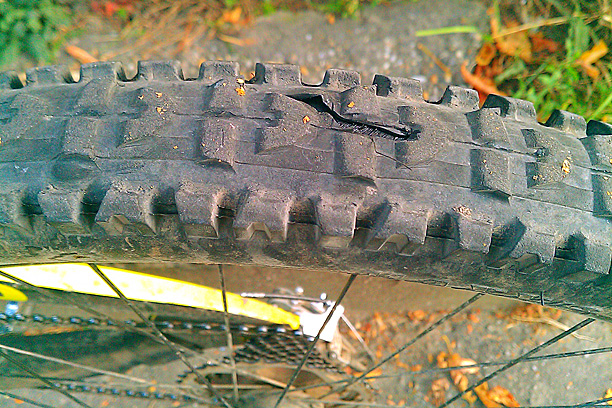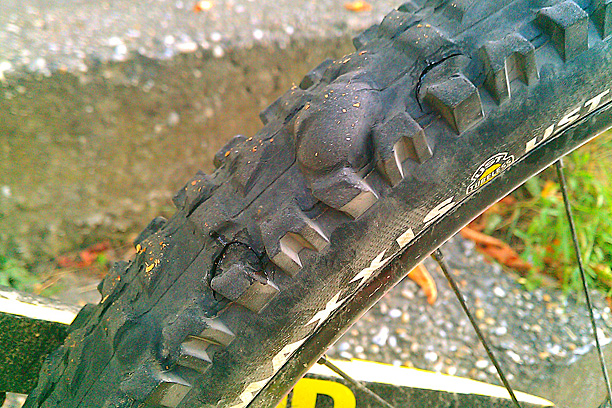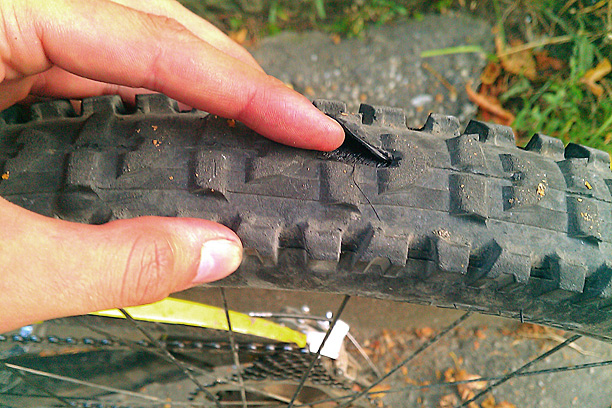 On the other hand, filled with No Tubes tire sealant, the rear wheel held pressure and was ridable until the center tore apart. Even after this I was still able to get home safe.