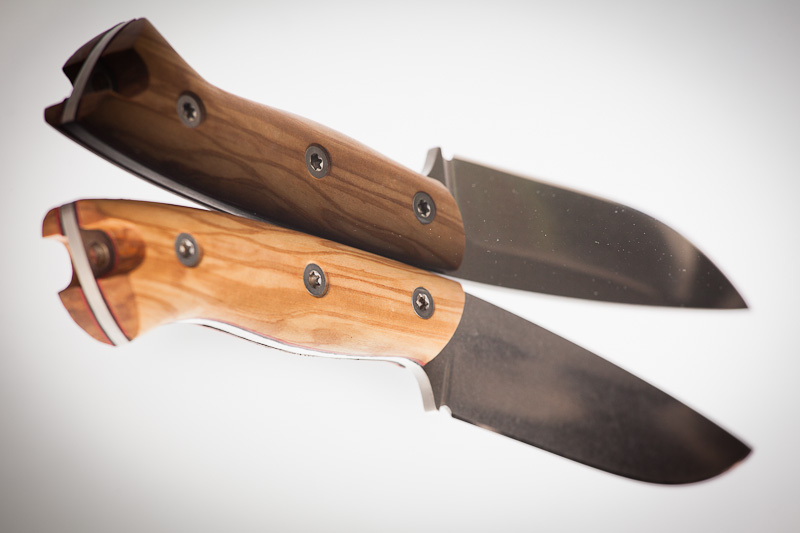 My custom knife from Ivo Hrbek.
Material: Böhler N690 (stainless steel), 60HRc
Blade length: 12cm
Overall length: 24cm
Blade thicknes: 3.7mm
Handle material: Olive wood, 3 torx screws
Sheath: 4mm thick spanish leather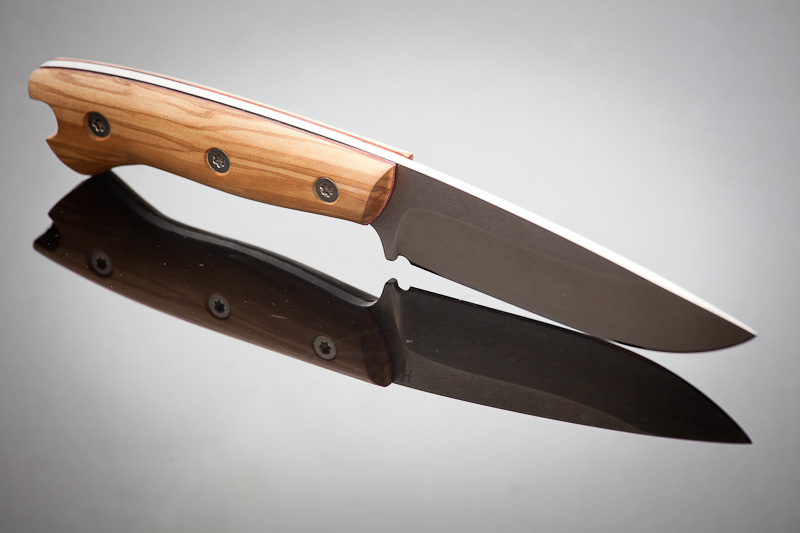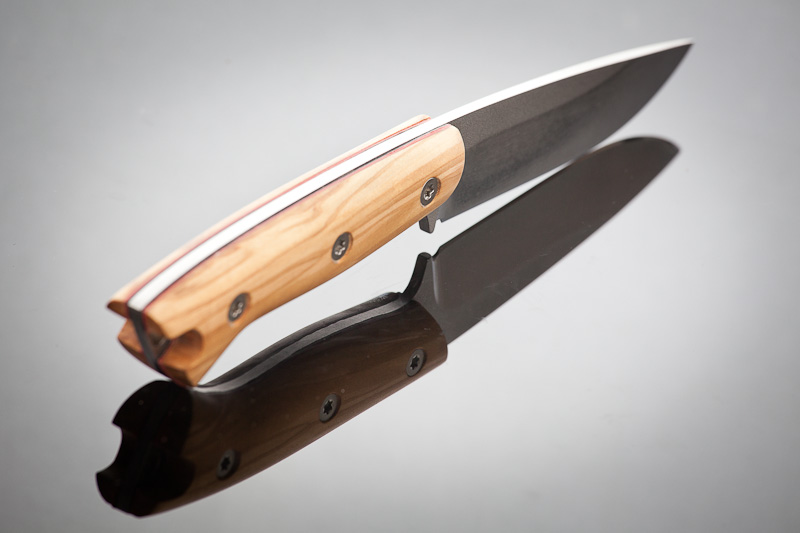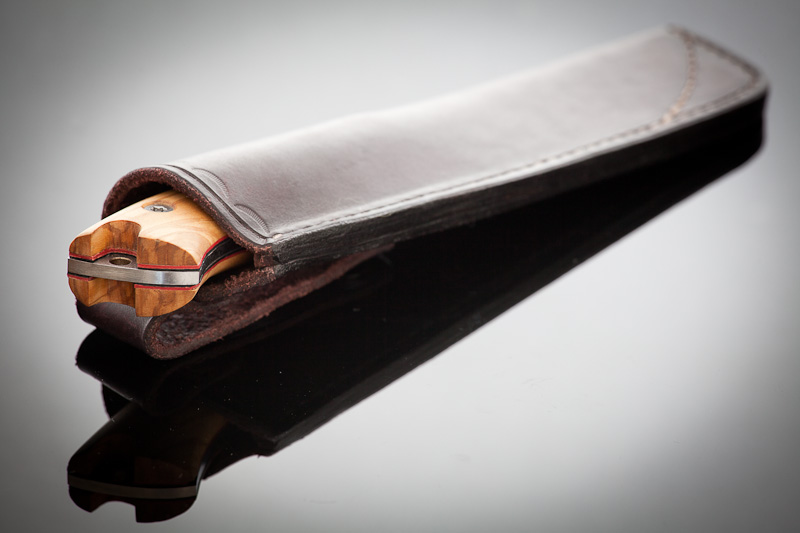 The knife didn't look exactly like this when it arrived. When I took it apart (the scales are not glued) I accidentaly damaged the original liner (it got wet and deformed after drying), so I made a new double liner. Also the handle profile was too "squarish" for my hand so I made the handle little bit rounder and now it's much more comfortable when using the knife hard.