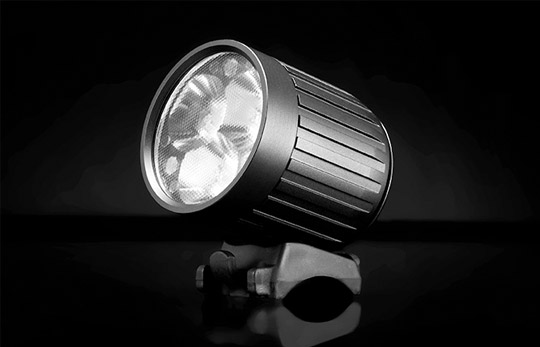 I've spent over a month searching for a reliable and powerful mountain bike light to be ridden in fast technical terrain. This is an overview of all lights meeting my requirements for heavy enduro use.
Requirements:
Output: >1500 measured lumens
Battery run: 3+ hours on full output
Headmount, separate light unit and battery

MyTinySun SPORT 2700X mountain bike light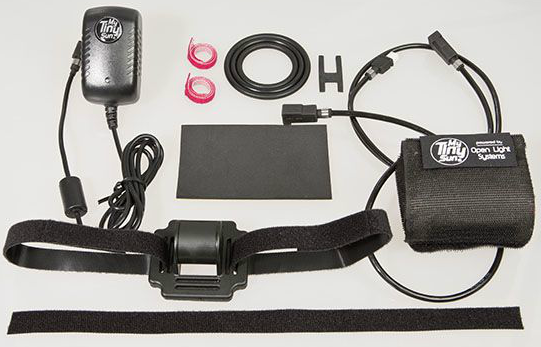 Product page
Price: 449,-EUR
Nominal output: 2700 lumens
Measured output: 1850 lumens (Source)
24.27,-EUR/100 lumens
Runtime on full output with 5.8Ah battery: 02:47
Output on the paper is 2700 lumens, but this number is only theoretical based on three 900lumen Cree XM-L U2 LED emitters. Measured output of the light is 1850 lumens, measured 60 seconds after the light is switched on. In depth review and comments can be found here. Another German test with comparison to other lights can be found here.
Overall, the light seems to be very well made, backed by a German 2 year warranty and upgradeable in the future. But all this come at a quite steep price.
Lupine Betty 12 mountain bike light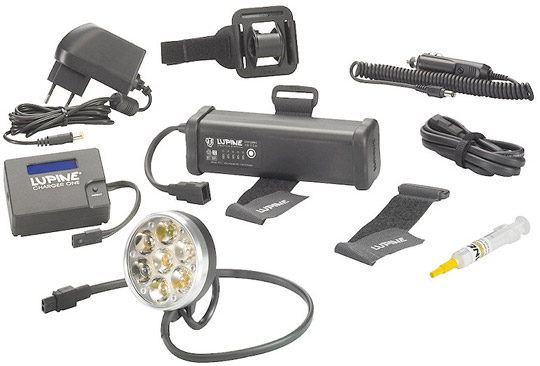 Product page
Price from: 835,-EUR
Nominal output: 2600 lumens
Measured output: 2212 lumens (Source)
37.75,-EUR/100 lumens
Runtime on full output: 3:40
Lupine si probably one of the most known light manufacturers. Their product are the benchmark in the industry, and it's reflected by the price. If you have the cash, you can't go wrong with this light. In depth German review can be found here
Ay Up V4 Adventure mountain bike light set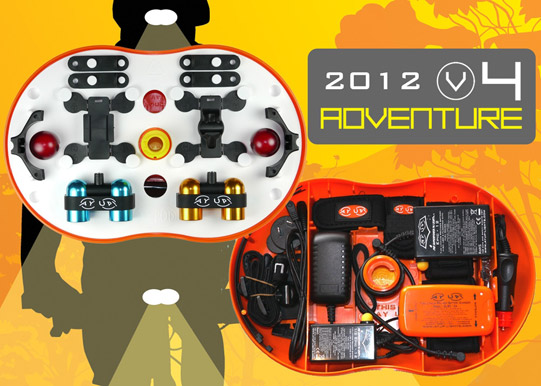 Product page
Price from: 340,-EUR
Nominal output: n/a
Measured output: n/a
Runtime on full output with "epic" battery: ±06:00
This light kit comes from Australia and consists of 2 separate light heads and batteries. You can choose from 3 different light beams to suit your needs and combine them as you wish. They also offer new 40% brighter version, but this also comes at a price of 40% shorter run-time. Bikeradar reviewed these lights and they were very pleased with them. They also made them part of their Best mountain bike lights selection.
Gemini Olympia 1800 mountain bike light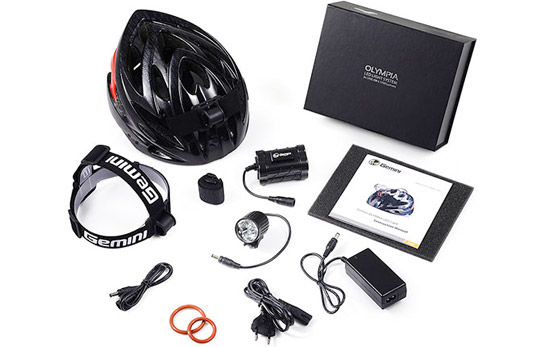 Product page
Price from: 232,-EUR (best offer I found)
Nominal output: 1800 lumens
Measured output: 1800 lumens
12.88EUR/100 lumens
Runtime on full output with 6-cell battery: 03:40
Gemini is a Canadian company, which made its way to European market as I found these light being sold in UK. The light system doesn't have a fancy suitcase, but it comes at a fraction of the price (especialy compared to Lupine). This is the light I decided to go for in the end, so I already have some tangible experience with it, which will be described in the upcoming in-depth review. Gemini is also known for stating the real output of their light, measured in an integrating sphere in CREE's labs.
Olympia has a sister light called Xera, which is less powerful (850 lumens), but has narrower beam pattern and is recommended as a head mounted lamp. Olympia has broader beam, but it still throws far enough to feel comfortable on the trail, even at high speeds. Also the light falls off gradually on the endges, so it's not harsh to your eyes and offers enough peripheral illumination.